Breaking the mould in small-scale agricultural developments
Sky-high land and rural housing costs, alongside planning red tape, have proved almost insurmountable barriers for new would-be farmers. But the Ecological Land Co-operative (ELC) is breaking the mould when it comes to small-scale agricultural developments. Making the case for small-scale ecological agriculture as a working alternative to industrial farming, the Ecological Land Co-operative (ELC) is running a community share offer.
The ELC is the only organisation in England to offer affordable, ecological residential smallholdings. As a community benefit society, we purchase agricultural land before subdividing it into a number of ecologically managed residential smallholdings. These smallholdings are sold at far below market rates, on long and secured leaseholds.
ELC's vision is one where land is valued by supporting the growth of ecological agriculture (twinned with the benefits of increasing biodiversity and minimising pollution) and to ultimately revive the rural economy. Determined to turn good ideas into reality, to have a positive influence and to give hope to those choosing to live sustainably, the ELC has designed a model for creating affordable, ecological smallholdings which we hope to replicate and scale.
Zoe Wangler, Director of the ELC, said: "New entrants to farming have almost no possibility of buying a farm in England: the cost of land and rural housing is just too high. New farmers have the passion, vision and skills needed to reduce the negative environmental impacts of conventional farming and globalised food distribution. We create new starter farms, protected for farming, for affordability, and for sustainability."
"Small farms are also vital to rural communities, helping to support other small rural businesses and services. We offer investors the opportunity to be part of the development of sustainable small-scale farming in England, and to contribute to a body of collective action working for a safe food system, vibrant rural communities and a bio-diverse natural environment."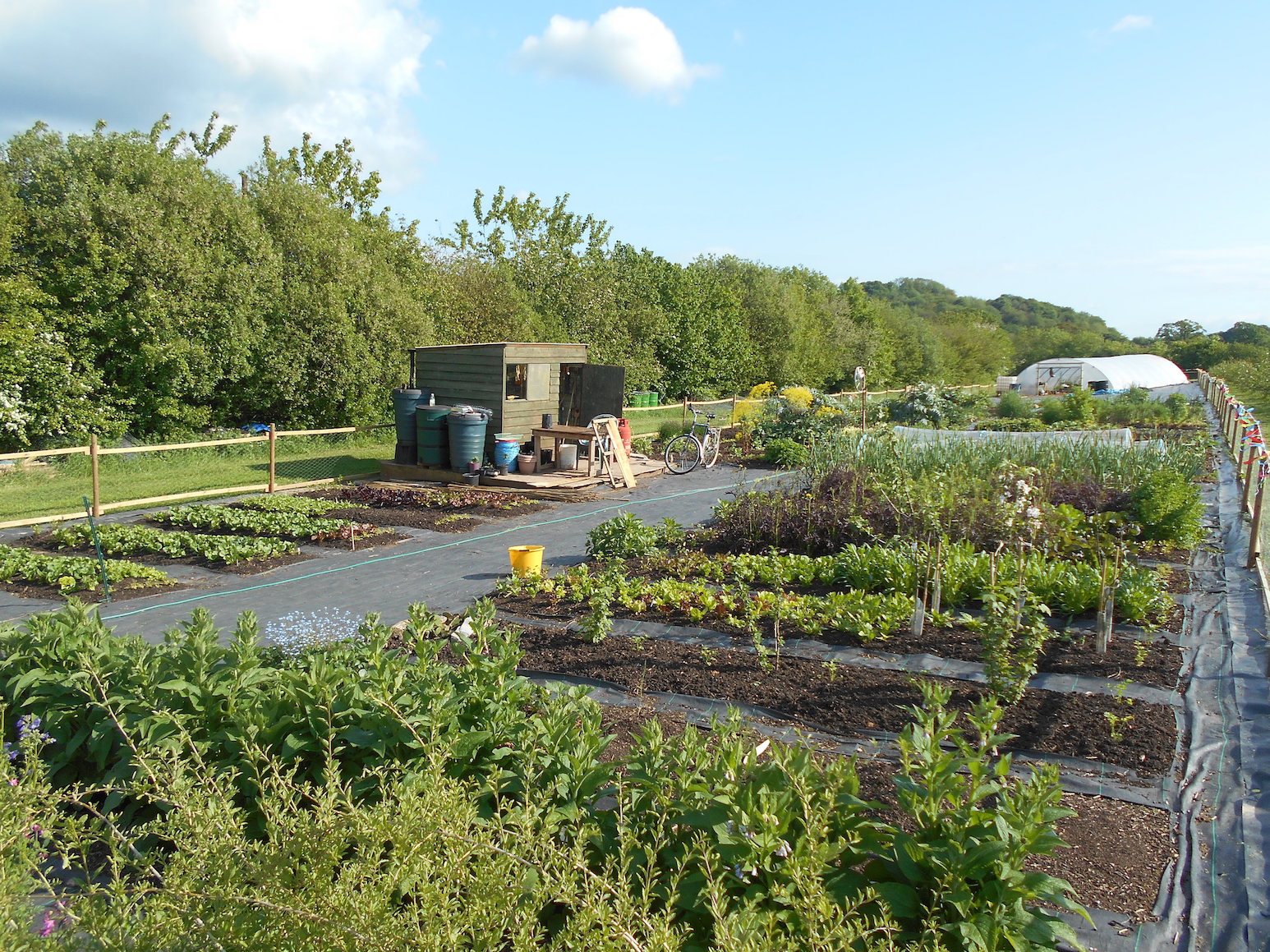 Wild Geese Acres veg plot (courtesy of Wild Geese Acres)
Our first project in Greenham Reach, Devon, created three new smallholdings on the 22-acre site and our planning application has recently been submitted for our second site in East Sussex.
Our existing smallholdings at Greenham Reach include Steepholding, who are running a local veg box scheme, micro goat dairy, and fruit tree nursery…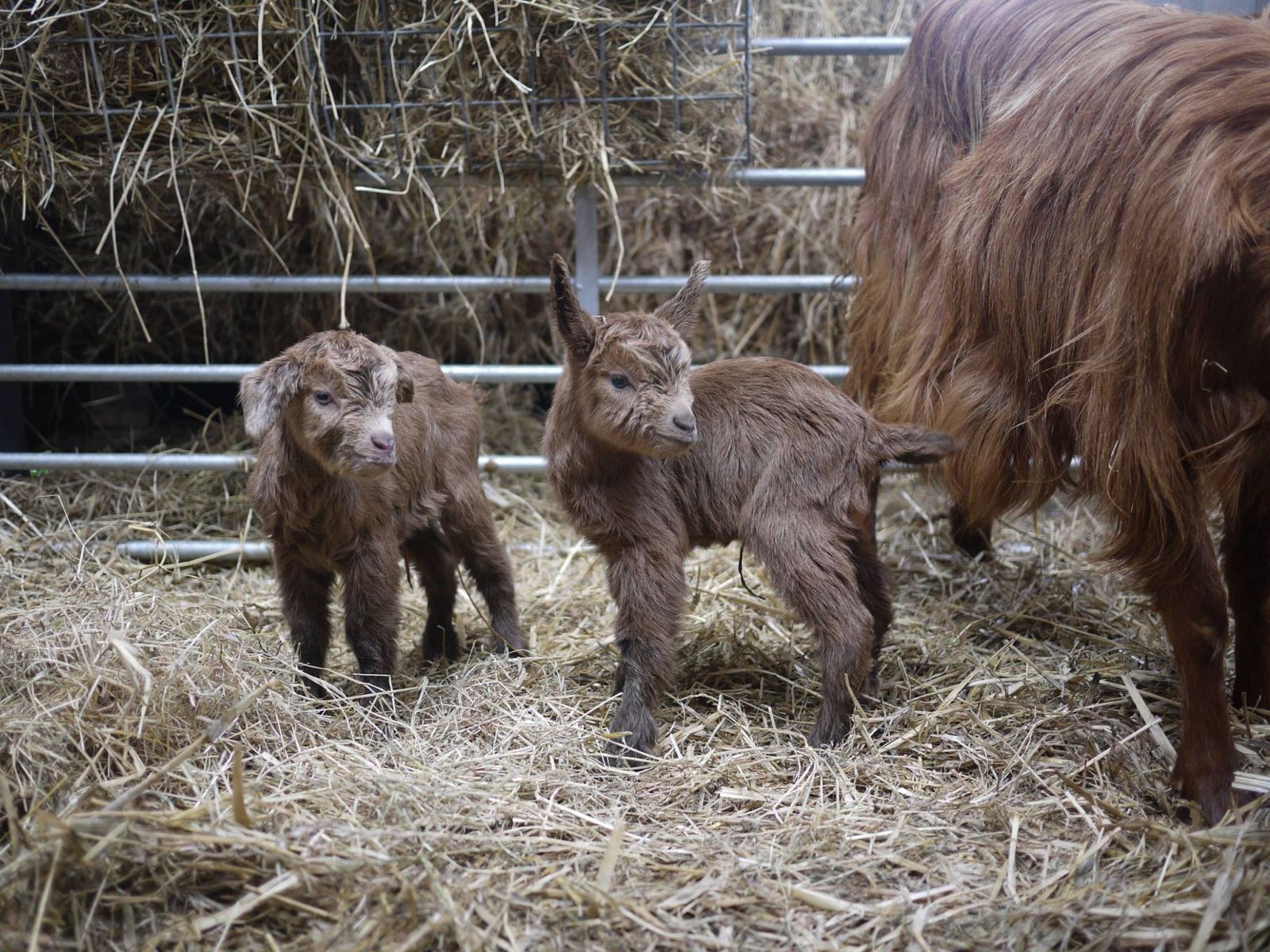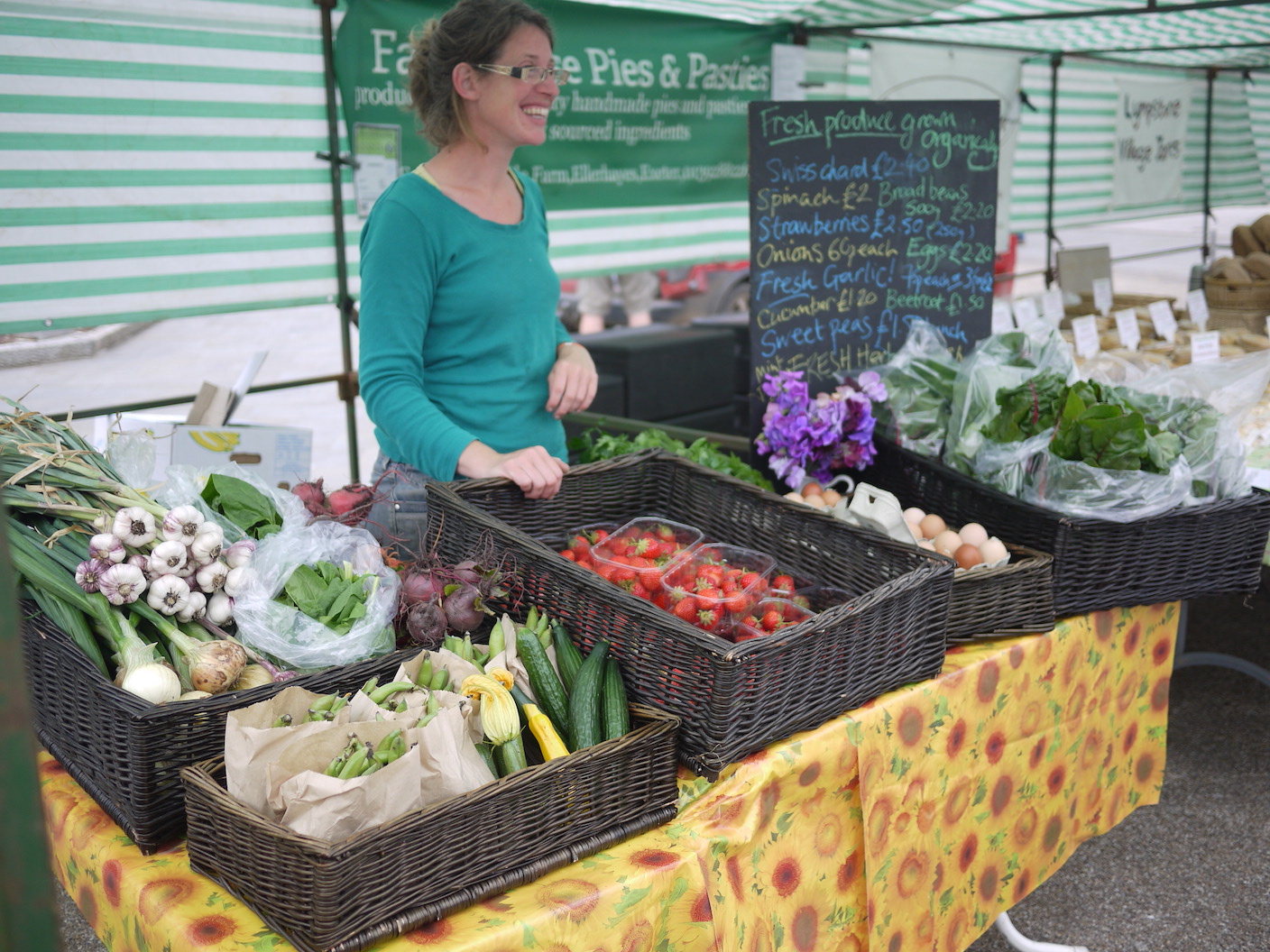 Goat kids at Steepholding, Greenham Reach & Ruth O'Brien of Steepholding at farmer's market (Courtesy of Steepholding)
Elder Farm, who are growing medicinal herbs for local medicine as well as local food…
Rows of medicinal herbs growing at Elder Farm (Courtesy of Elder Farm)
and Wild Geese Acres, who are selling salad bags and veg to local shops and restaurants.
Luscious leaves for sale (courtesy of Wild Geese Acres)
The ELC is demonstrating that small-scale ecological farming can, and does, work. Sustainably managed smallholdings provide low-impact livelihoods, regenerate marginal land and produce good food for local communities; they also increase landscape resilience, and improve the ecology and biodiversity for future generations.
We are seeking public investment to develop our third and fourth sites through a community share offer to raise between £120,000 and £340,000 for the development of six new starter farms. Members of the public can invest from as little as £500 right up to £40,000 with up to 3% interest offered.
Supporting the ELC is not only about making more land available for a common good, but an investment in a working future – a future of sustainable land use, in harmony with the environment and for the creation of a living and working countryside.
To find out about the ELC and their work and how you can invest please visit https://www.ethex.org.uk/ecologicalland.
N.B. The community share offer closes on the 12th of June.
---
Phil Moore is one half of the communications team for the Ecological Land Co-operative. He is passionate about 'enlightened agriculture' – in the words of Colin Tudge – and works to promote it through documentary film and writing. He and his partner are currently seeking land to start their own smallholding. He tweets at @ecolandcoop and @permapeople
Header image: Greenham Reach Smallholders. Photo credit: Abbie Trayler-Smith