Future of Land Management: webinar series
A huge range of rural organisations have got together to organise a series of Zoom webinars for everyone involved in land management, which we, the Game & Wildlife Conservation Trust (GWCT), are excited to be part of! For anyone involved in farmer-led landscape scale conservation, this affords an opportunity to match up group with ideas, funding, and emerging markets.
The webinars aim to explain and join up the new thinking in the sector and present new, innovative ideas. Going forward, we need to centralise practical, forward-thinking practices in land management, so let's start here.
The presentations and discussions will be led by:
The LandApp
FWAG
3Keel Landscape Enterprise Networks
Woodland Trust
Environment Bank
Duchy of Cornwall
GWCT
LEAF
Defra
And many more…
Discussing one key topic a week, the 60-minute FREE webinars will be co-hosted by Tim Hopkin, Founder of The Land App, and Matthew Morris, Land Steward at The Duchy of Cornwall, with two guest speakers and a live Q&A. The featured topics will range from natural capital payment opportunities and regenerative farm management, to landscape-scale planning and supermarket and government support of the sector.
Anyone with an interest in the land management sector is being invited to take part – landowners, farmers, smallholders, estate managers, government agencies, consultants, advisors, retailers, utility companies – from the UK or overseas – this is your opportunity to be part of the conversation and ask questions to the speakers and hosts.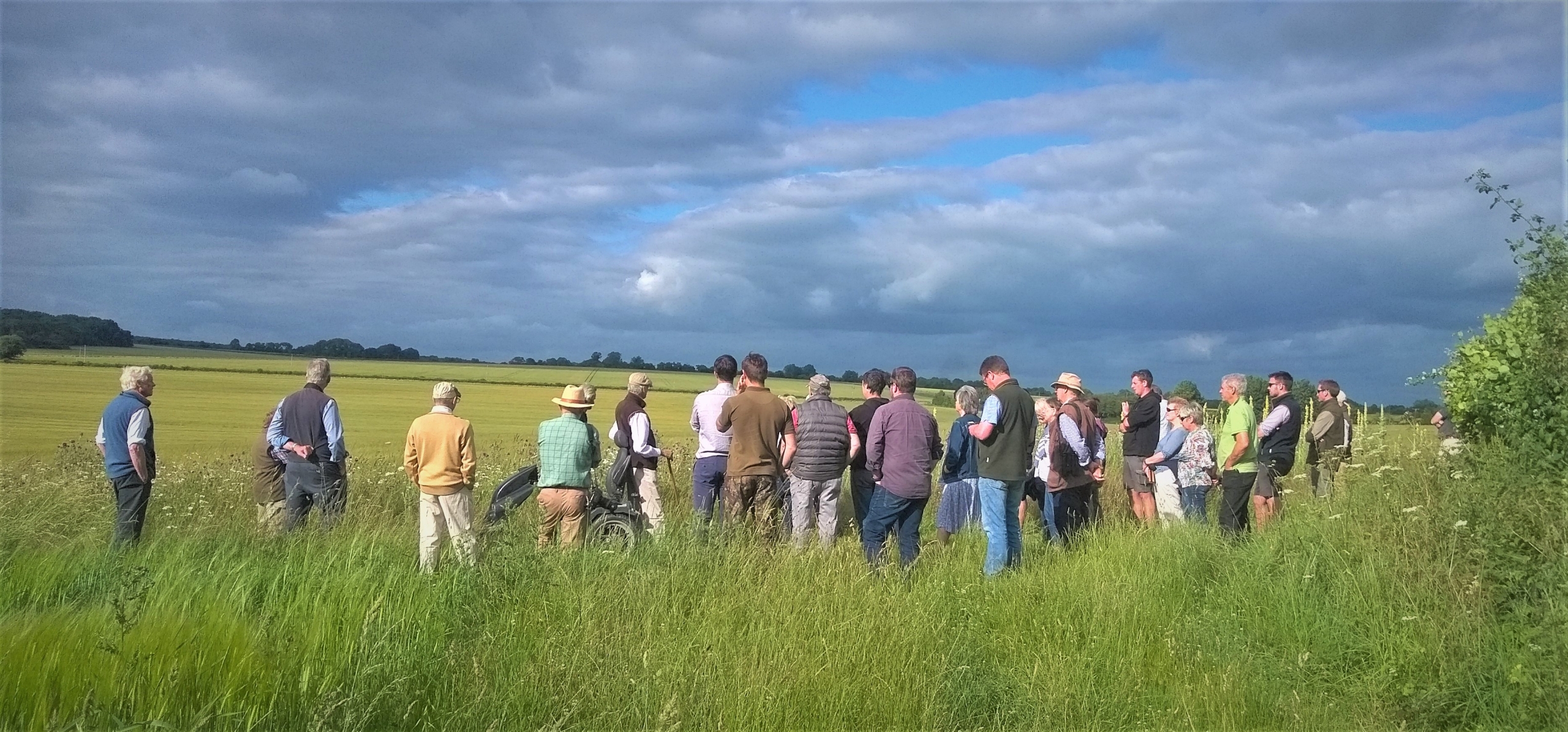 Check out the webinar plan and register for sessions via this link (registering will ensure you receive the Zoom invite and reminders).
The plan will be updated over the next few months as sessions are organised. If you are interested in submitting an idea for a presentation, please contact tim@thelandapp.com
Join in the conversation!
Jessica Brooks is Farmland Biodiversity Advisor for GWCT. She writes:
"I come from the Isle of Wight, where my family has farmed a pastoral smallholding on the north coast for three generations. We've kept an ever-changing menagerie of feathered, hairy and furry beings over the years. I studied two environmental degrees at Reading University before my first job as an Environmental Monitoring Officer at the Environment Agency. After that I worked as a freshwater ecology consultant, enabling me to visit lots of beautiful (and sometimes bleak) corners in all four countries of the UK. At last I have combined my love of wildlife and farmland to become a farmland biodiversity advisor at GWCT, where I've been in position for 2 busy and very enjoyable years! I am principally involved with the farmer cluster initiative which champions sustainable landscape management, and much of my time is spent working on a farmer-led project on Cranborne Chase, Dorset."
All images courtesy of Jessica Brooks. All Rights Reserved