Innovative low-carbon technology completes milestone on-farm pilot
Technologies that turn ordinary farm waste into carbon-saving agricultural resources are a step closer to reality with a successful on-farm pilot scheme in North Wales.
Environmentalists, researchers and sustainability pioneers from across Europe convened in North Wales this autumn for an eagerly anticipated summit after three years of intensive research into the on-farm production of biochar – a form of charcoal with multiple agricultural benefits, not least the trapping and storing of carbon dioxide.
The conference marked the conclusion of the RE-DIRECT project, funded by the EU Interreg NWE programme which has developed innovative technology to promote sustainable use of biomass resources; converting them into biochar and activated carbon products through a special process known as pyrolysis. RE-DIRECT partners in Wales – Severn Wye, Cwm Harry and the Institute of Biology, Environmental and Rural Sciences (IBERS) at Aberystwyth University – were joined by European partners from Germany, France, Belgium and Ireland, at the community-owned Ffarm Moelyci in North Wales.
IBERS' Professor Iain Donnison related how sustainable management of biomass resources can contribute towards several key Welsh Government policies, including the Environment Act and Well-being of Future Generations Act.
Biochar and activated carbon has wider benefits than these, not least in the water purification process that we rely on every day. Olaf Herrmann, Head of Wastewater Treatment at a treatment works and recycling centre in Baden-Baden, Germany, described how activated carbon has been produced on site from local bio-waste recycling using unique technology, and has been used in the filtration process. "The water we receive increasingly contains pharmaceutical, industrial and agricultural pollutants. We had the idea that we could produce activated carbon from the organic waste brought to site to improve the water cleaning process."
This practical experience was combined with findings from the academic research undertaken during the RE-DIRECT project. Dr Korbinian Kaetzl of the University of Kassel and Luned Roberts from IBERS presented analytical data relating to biochar and activated carbon produced from Welsh biomass resources – including bracken, rush and rhododendron – as well as organic waste received at the Baden-Baden recycling centre.
Sometimes though, there is nothing better than seeing theory put into practice – especially if biochar can be produced on a farm. During the afternoon, Colin Keyse and Dr Dave Ellis of Cwm Harry gave a tour of the innovative farm-scale biomass to biochar plant located at Ffarm Moelcyi. This included the screw press module where the wet, silaged green material is separated into press cake and liquor; the biogas module where the liquor is digested to produce methane and CO2; and the combined heat and power unit that uses the biogas to create electricity and hot water. There was a mobile biochar kiln (Exeter Retort) in operation to demonstrate the final step of the process – the conversion of press cake and woody biomass to biochar.
Colin Keyse said during the demonstration "Small scale plants must be able to produce multiple products to meet changes in supply materials and market prices." This led fittingly to the second half of the afternoon; a product development workshop led by Innopreneurship Masters students from University Duisburg-Essen, Germany. Guests were challenged to design an innovative biochar product before pitching them, 'Dragon's Den' style. And to prove once and for all that there ain't no party like a research party – the winner was Charcoal Rum, the black rum that allows you to party all night!
Keep an eye out for activated carbon turning up in your sheep pastures, waterworks, cocktails or cosmetics in the coming years. You'll never know, maybe it started life on a farm in northwest Wales.
Presentations from the conference are available on Severn Wye's RE-DIRECT project page. For more information about the project, please contact me at rachels@severnwye.org.uk
Dr Rachel Smith is Senior Project Manager at Severn Wye Energy Agency and leads the small specialist team delivering biomass and biogas projects. Her current interests include the sustainable utilisation of biomass resources and sustainable agricultural methods, and how these can contribute towards a net zero future, improved biodiversity and ecosystem resilience. The innovative RE-DIRECT project, and its predecessor, COMBINE, have developed technology and process chains for biochar, activated carbon, solid biofuel and biogas production from under-utilised biomass resources.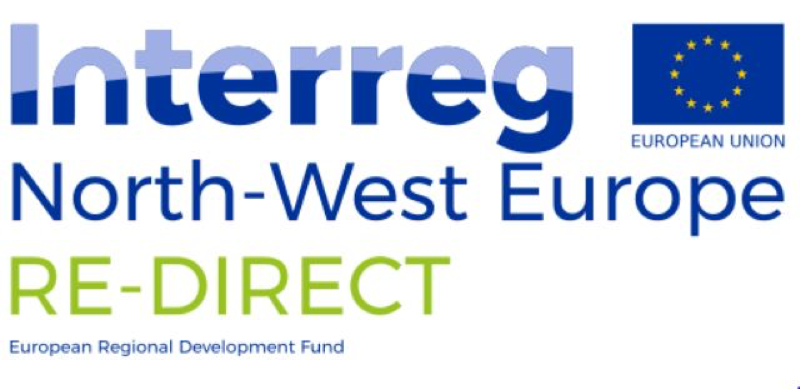 All photo credits: Severn Wye Energy Agency