The LEAF Sustainable Farming Review in action
This month, Agricology is focusing on whole farm management and highlighting the benefits gained from taking a step back to review the farm… For LEAF farmers, a big part of this process is completing the LEAF Sustainable Farming Review. The LEAF Sustainable Farming Review allows farmers to monitor their performance, identify strengths and weaknesses and set targets for improvement across the whole farm.
Nearly three years on from its launch, the LEAF Sustainable Farming Review has made a big impact on helping LEAF members to farm more sustainably. Andrew Francis (pictured) has worked at Elveden in Norfolk, one of the largest privately owned farms in England, since 1994. He has been instrumental in driving forward the farm's ethos, based on sustainability and attention to detail. His commitment to applying science to best practice, while maintaining traditional landscape and enhancing the environment underpins the whole farming business. Elveden Farms Ltd. was launched as a LEAF Demonstration Farm in 2013 and is LEAF Marque certified. Here, Andrew (Senior Farms Manager) tells us how the LEAF Sustainable Farming Review supports his business…
What is your overall view of the LEAF Sustainable Farming Review?
Very interactive, great for facilitating planning, nicely structured and easy to navigate. It also provides quick and easy links to third party information, regulation and advice. Over time, this kind of data capture will lead to some very useful shared analysis.
How are you using it within your business?
The LEAF Sustainable Farming Review encourages you to take time out from the day to day management and look at things in isolation. This really helps to ensure that the underpinning principles of how you manage your business are consistent throughout the production season. It is all about continuous improvement.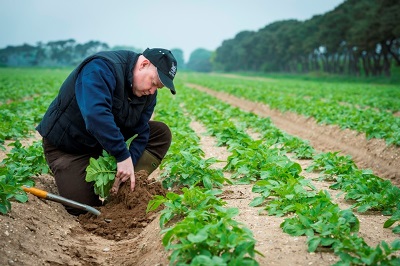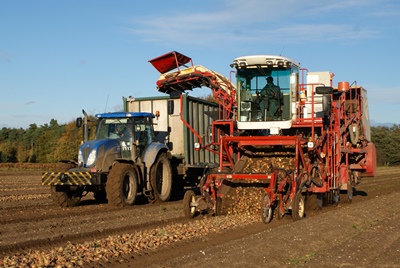 How does the LEAF Sustainable Farming Review help you implement Integrated Farm Management (IFM)?
I see the LEAF Sustainable Farming Review as another wheel within the IFM wheel. The way the questions are structured provides core guidelines as to what you should be doing within each of the nine IFM sections.
How does the LEAF Sustainable Farming Review fit in with your overall management practices?
Doing the LEAF Sustainable Farming Review is great for flagging up areas that need further attention. It points us in the right direction by helping us to constantly review and refine our farming practices. It also ensures you're fully prepared for LEAF Marque certification.
Why do farmers need to continually evaluate their farming practices?
For me, everything we do is about monitoring, recording and improving. We are constantly trying to test what we are doing. If you don't, it is very easy to get caught in the moment. In our area of farming, we often only get a two week window in the year to get it right. We therefore need to be fully prepared, with all our thoughts laid out, so when the pressure is on, we are pre-primed and it just happens. If you haven't sat back, you will just carry on with what you have always done.  It is so important that farmers continually challenge themselves; the LEAF Sustainable Farming Review is a useful tool to do just this, helping you to clarify and stimulate your thoughts.
Alice Midmer is LEAF IFM Manager. She holds a MSc Environmental Bioscience in a Changing Climate, University of Warwick, and has worked for LEAF since 2013. Since then she has been involved heavily in developing and promoting Integrated Farm Management (IFM) as a sustainable agriculture system. She has led on the development and delivery of a number of internal and external projects, which encourage farmers to deliver more sustainable farming through use of technical management tools, events and training packages. Alice now works on managing and developing the network of LEAF Demonstration Farms and LEAF Innovation Centres.
---
Learn more:
Find out more about Elveden Farms and its relationship with LEAF here.
Also see:
(Editor's Note)
All photo credits: LEAF
Related articles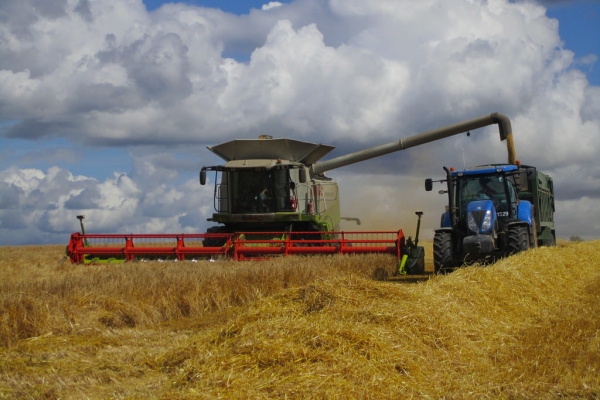 A new management tool to help LEAF members farm more sustainably by implementing Integrated Farm Management (IFM).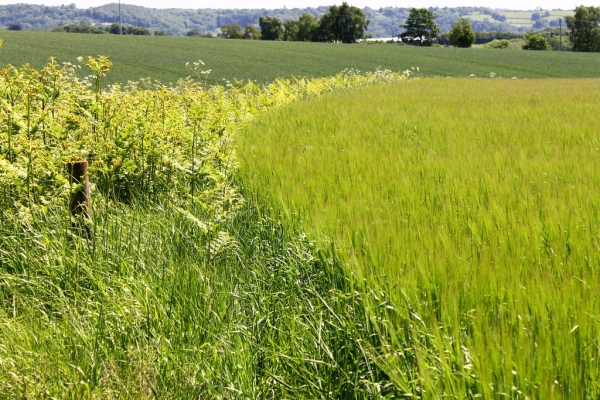 LEAF's Integrated Farm Management approach; how you can use it to benefit your farm business.