The seeds of diversity – the challenges of seed supply in extraordinary times
It is not an easy time with the combination of the COVID-19 pandemic and Brexit. It is great that the pandemic has highlighted for people the importance of their food, which some perhaps previously took for granted. It has meant a massive increase in sales for us at the Seed Co-operative – the UK's community owned organic seed company – both to gardeners and to commercial growers who are experiencing greater demand. This is causing the sort of problems that are nice to have, if exhausting! What is clear is that we urgently need many more growers producing seed in the UK of the right quantity and quality.
We suspended our checkout on Monday 4th Jan with a backlog of over 500 orders, many of which were large growers' orders. We anticipate that we will be resuming a pattern of occasional short checkout openings with days in between when we will be working through orders. We are not alone – Tamar Organics and others are also restricting access to their online shops and telephone ordering. Over the last year we have converted buildings and re-built our IT to help us increase capacity to meet the demand and enable safe-working.
Open-pollinated varieties carry wide genetic diversity and contribute to biodiversity within food crops. With 80% of the open-pollinated seed sold in the UK currently being imported, there's a clear need to increase production here in the UK. As open-pollinated seeds adapt to, and are therefore best suited to, the locality of the place in which they are grown, UK grown seed will produce much better results than imported.
Seed production can bring an added income stream to your farm through contract growing for us and other companies, such as Real Seeds, Vital Seeds and Tamar Organics. Growing seed crops also contributes to functional biodiversity on the farm as nectar sources for pollinators and beneficial insects. For Jason Horner in Ireland it offered a chance to reinvent himself after thirty years of growing veg for local markets, to use his growing skills but without the early morning alarm calls! If you are interested in seed production but a bit daunted by the skills and knowledge required, the Seed Sovereignty Programme of the UK & Ireland is here to help. Led by the Gaia Foundation the programme aims to support the development of a biodiverse and ecologically sustainable seed system here on home soil. They are running a number of training courses, across the UK, aimed at producing seed crops to a professional level. Bursaries are also available.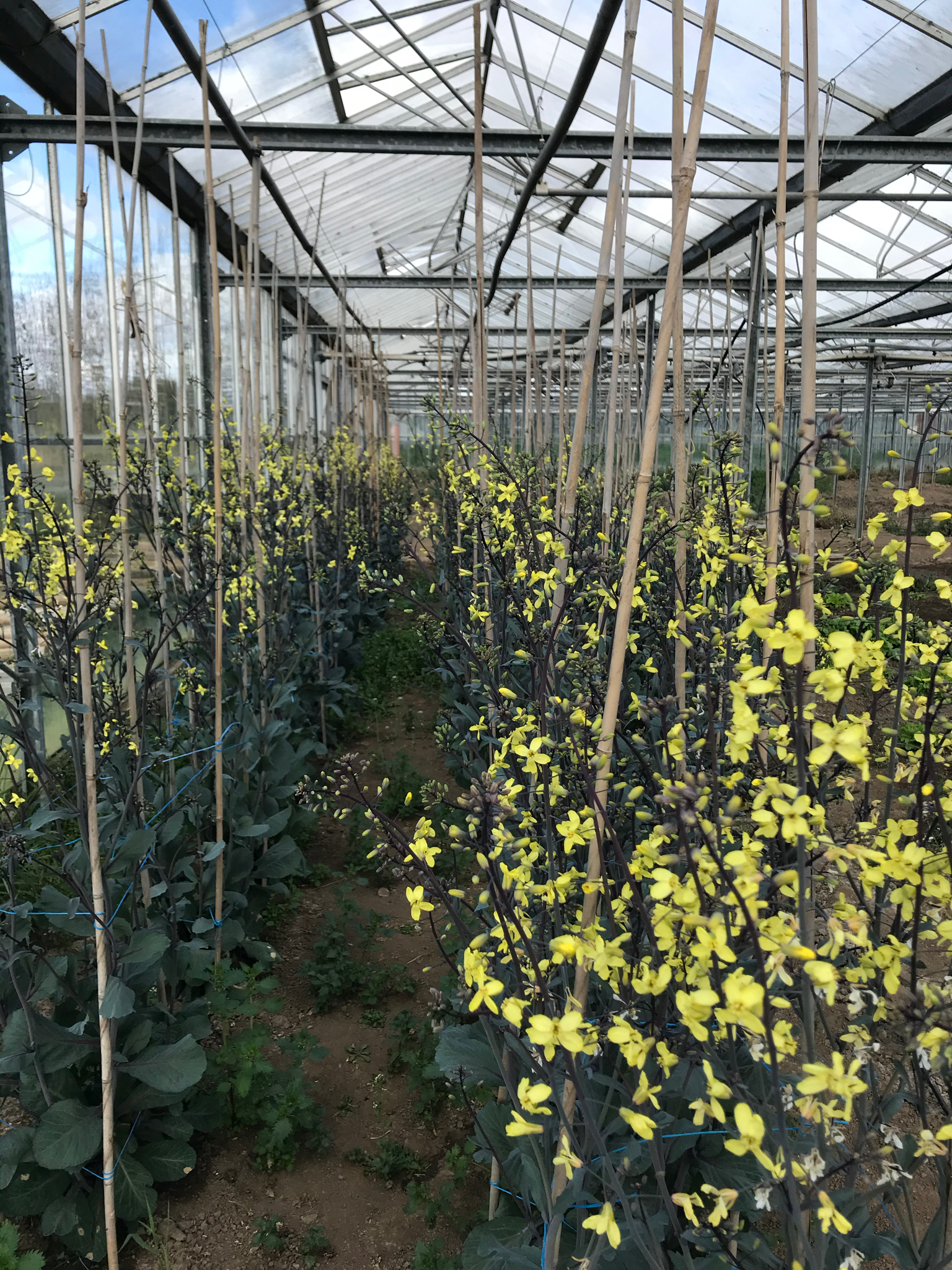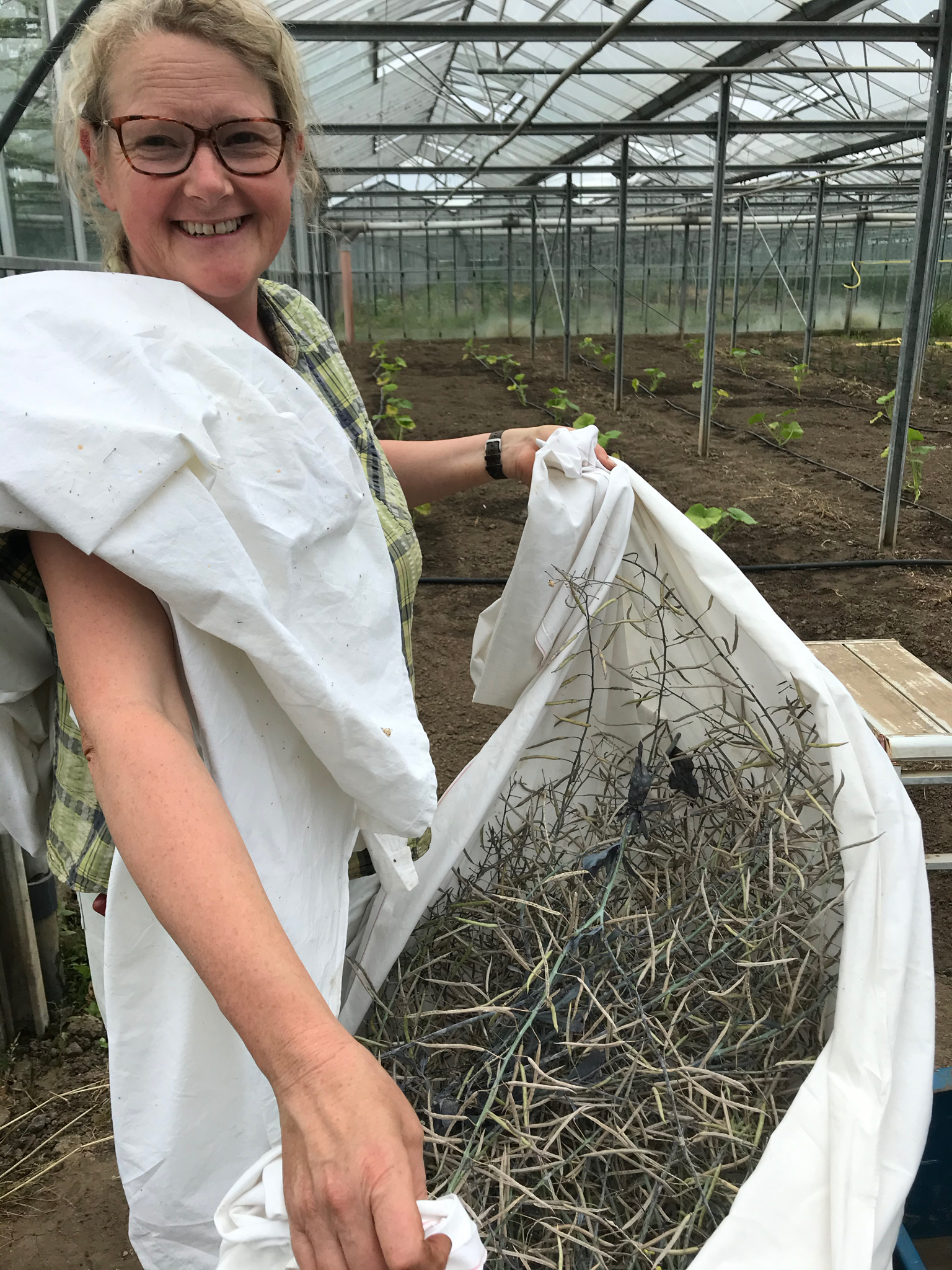 Red drumhead cabbage, Gosberton Bank Nursery
Due to Brexit changes we are no longer supplying the 20% of our customers who live outside of Great Britain. To send seed (of any amount) over the EU/UK border now requires a phytosanitary certificate and an additional process that could involve testing / examination of seed in the country of origin and the destination country. Growers may find that EU seed companies have come to the same conclusion as we have and find themselves no longer able to supply UK customers, however much they might want to.
Reports of Brexit negotiations mentioned sovereignty a lot. My understanding of seed (and food) sovereignty has nothing to do with nation states and everything to do with people. I know veg growers want their customers to know the back story of their produce that gives a sense of connection that adds so much to the enjoyment of our food. We want to add to this with connections to who grows the seed and to the people working to provide newer varieties, whether in the UK or the networks in Europe, such as Kultursaat. For me, the essence of seed sovereignty is about provenance, creativity and people's ability to be able to produce great tasting nutritious food to sustain life and livelihoods; for 90% of our food that means having a real and tangible stake in the production of seed.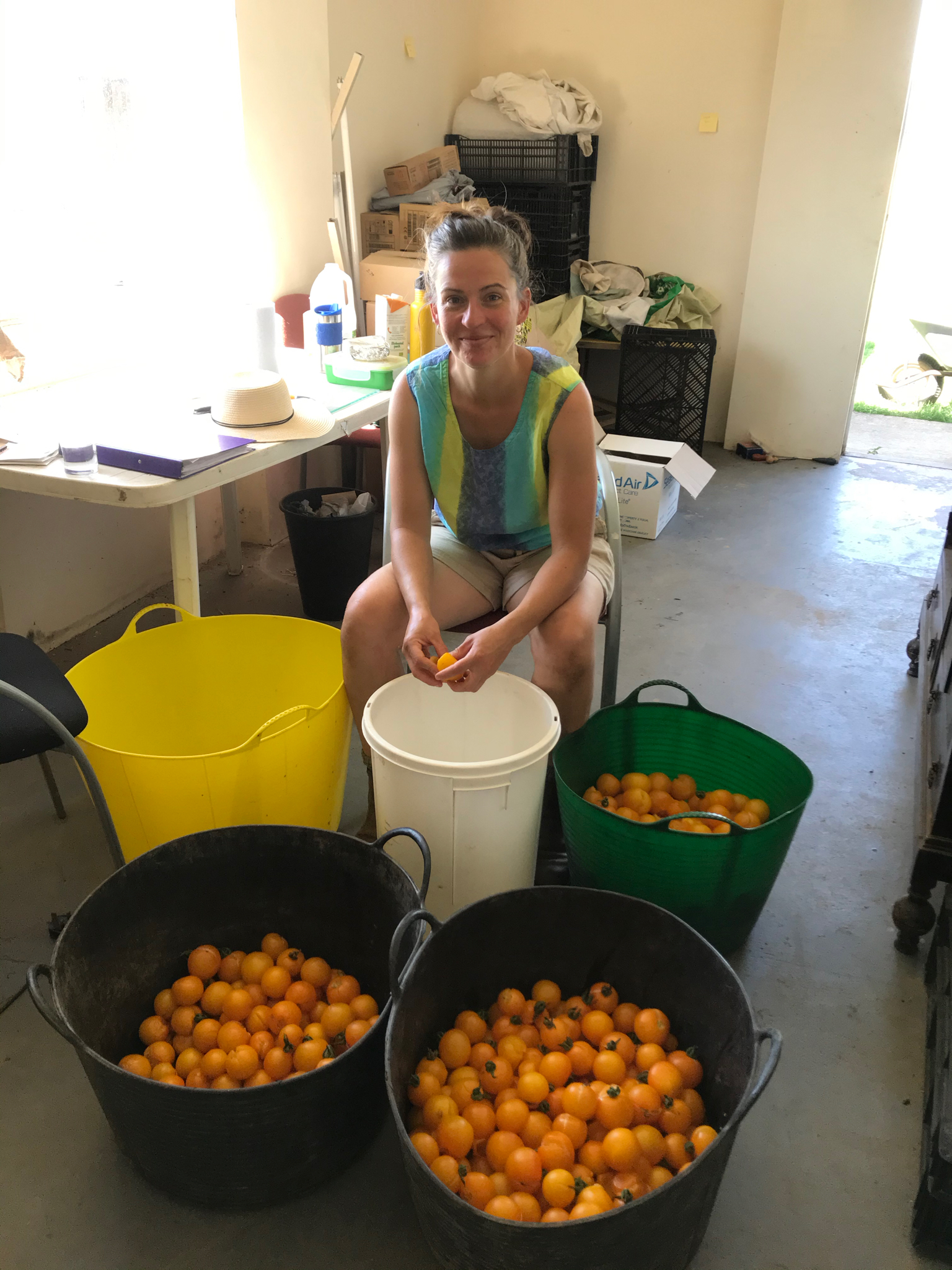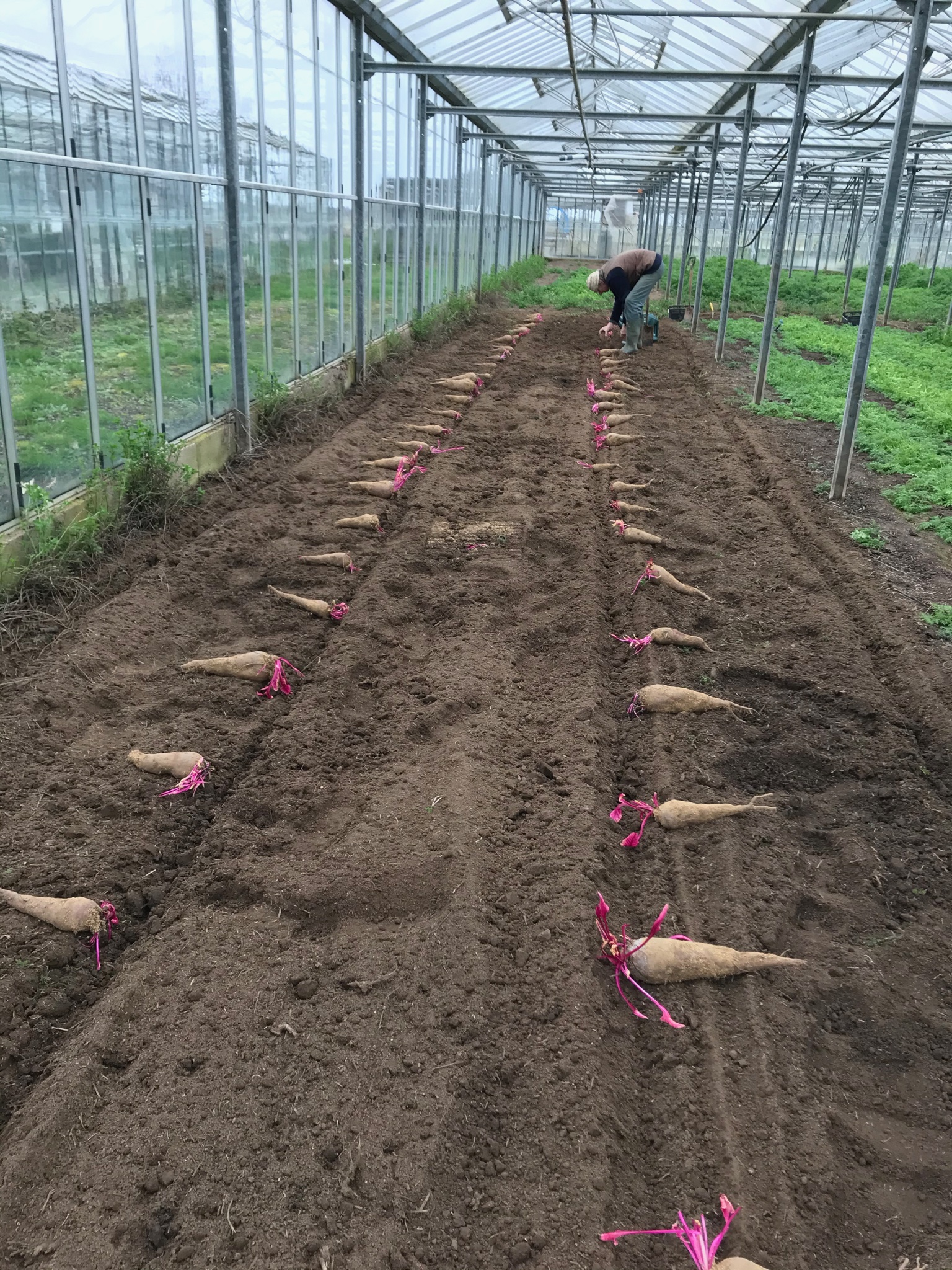 Golden Sunrise tomato seed harvest and Cheltenham Green Top beetroot, Gosberton Bank Nursery
In other news Defra has launched its public consultation on the deregulation of gene editing in England. Due to a legal ruling from the European Court of Justice in 2018 gene editing is regulated in the same way as genetic modification, but the government is seeking to change that. Our seed sovereignty is under threat as deregulation means there would be no or few safety checks and probably no GMO labelling for gene-edited products, even though scientists warn that they could be dangerous for human health and the environment. We would encourage you to read more at GM Watch and GM Freeze and respond to the consultation which will run to Weds 17 March at 23:59.
We will be working to keep a supply of seed going for UK growers in the coming months, but please be patient as there are challenges ahead!
David Price is Managing Director of the Seed Co‐operative. He writes "I spent 25 years working in nature conservation, with my own business in practical land management, mainly dealing with nature reserves. I have also worked for Norfolk Wildlife Trust, RSPB, Environment Agency and Heritage Lottery Fund. Now, as Managing Director of the Seed Co‐operative, based at Gosberton Bank Nursery in Lincolnshire, I am applying what I learnt about working with nature to reinvigorating the biodiversity within our farming systems."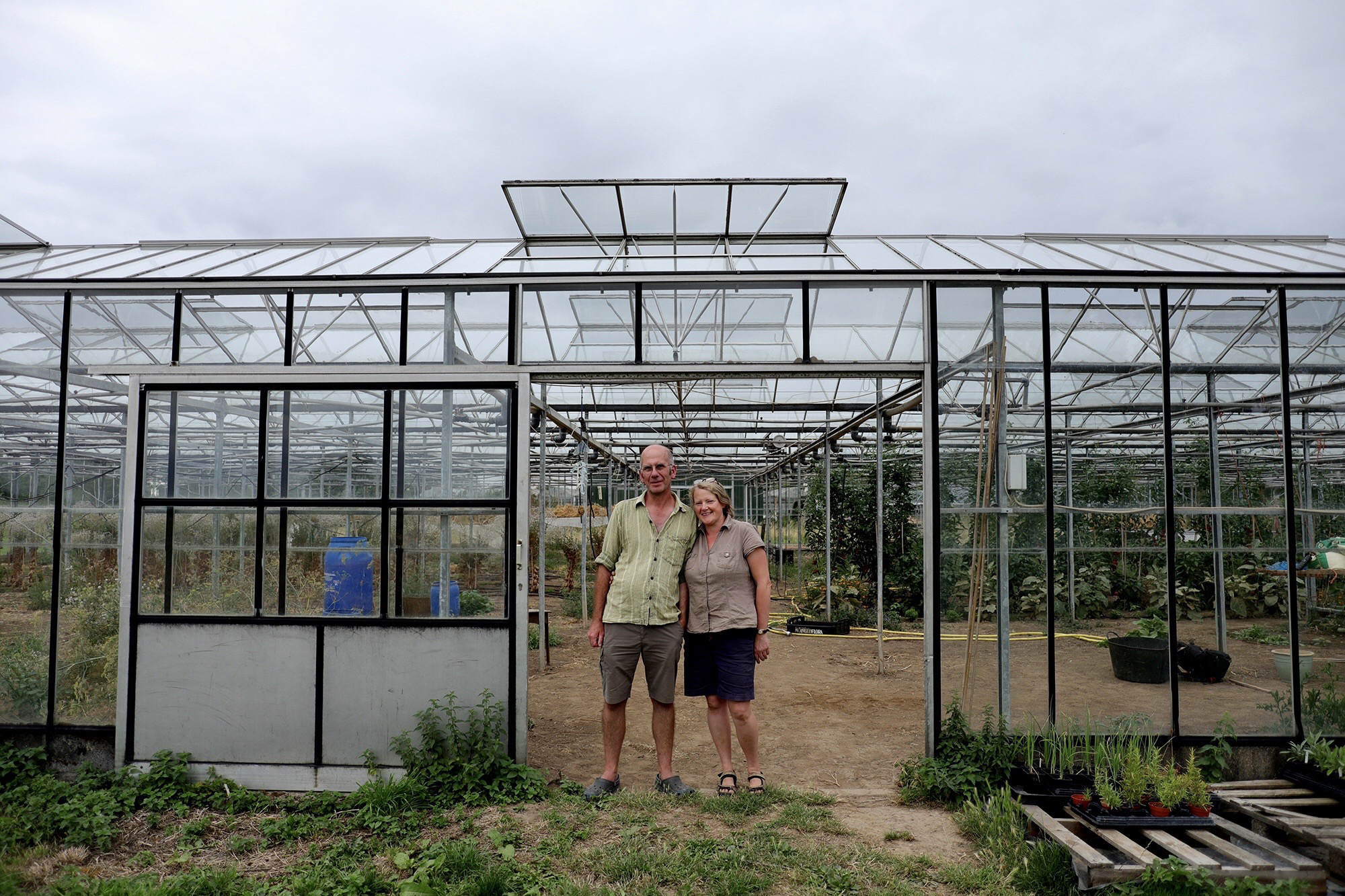 David Price and Kate Ayre at Gosberton Bank Nursery
Header photos taken in the new seed packing facilities at Gosberton. All photos courtesy of the Seed Co-Operative. All Rights Reserved