Entering its seventh year, Groundswell provides a forum for farmers and anyone interested in food production or the environment to learn about the theory and practical applications of conservation agriculture or regenerative systems, including no-till, cover crops and re-introducing livestock into the arable rotation, with a view to improving soil health.
Groundswell is a practical show aimed at anyone who wants to understand the farmer's core asset, the soil, and make better informed decisions. It is a two-day event featuring talks, forums and discussions from leading international soil health experts, experienced arable and livestock farmers, agricultural policy experts, direct-drill demonstrations and AgTech innovators.
With wide appeal across the food and farming spectrum, Groundswell is relevant for conventional, organic, livestock, arable, landowners or tenant farmers.
Agricology will be sponsoring the discussion tent this year and running two sessions during the show:
Making Regen Ag Pay – Wednesday 28th June 2pm
Regenerative agriculture is making headlines and building an ever-growing interest amongst a broad spectrum of farmers. This session will highlight the realities being faced by farmers looking to begin the adoption of regenerative agricultural practices or move their journey to the next step. Stories will be shared from experienced regenerative practitioners on how they have progressed on their journey towards more sustainable farming practices, what they consider fail safe 'gateway' practices, the type of impacts these practices are having related to on farm biodiversity and how they are connecting the dots with government subsidy schemes, alternative supply chains and outside financing.
Alice Midmer (GWCT) will be chairing the session and will be joined by Claire Hill (Planton Farm), Vincent Walsh (RegenFarmCo) and Tim Coates (Dunthrop Farm)
Next Gen Regen – Thursday 29th June 1pm
Whilst agroecological farming practices are gaining traction they are not being adopted at the required rate to effectively reduce the environmental degradation we see connected to our farming landscape. This session will see farmers, growers researchers & educators discuss the issues and barriers being faced in educating existing and next generational farmers. They will highlight grassroots programs that are providing teaching outside the mainstream and what their hopes are for transitioning the agricultural education system into something that is more impactful for the future so we can close the knowledge gap for future farmers and growers.
Julia Cooper from the Organic Research Centre will be chairing the session and will be joined by Tom MacMillan (RAU), Matthew Elliot (PfL & Sandy Hill Farm) and Tom Martin (Village Farm)
Next Event
VIEW

ALL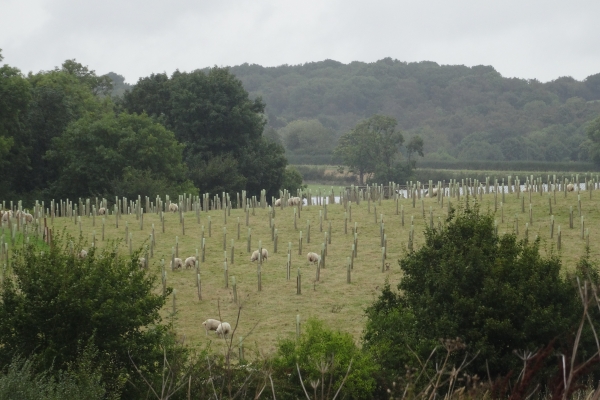 4th December 2023 – 5th December 2023
Looking to integrate trees into your arable farming business but don't know which trees to plant, how many, or where? Two-day workshop at FarmED