The Parks is a hill sheep farm (situated near the coast in Co. Antrim, Northern Ireland), which since 2002 has been an Agri-Food and Biosciences Institute (AFBI) farm. It comprises 61 hectares of heather moorland, 32 of rough moorland grazing, 18 of unimproved grassland, 6 of improved grassland and 2 of species-rich grassland.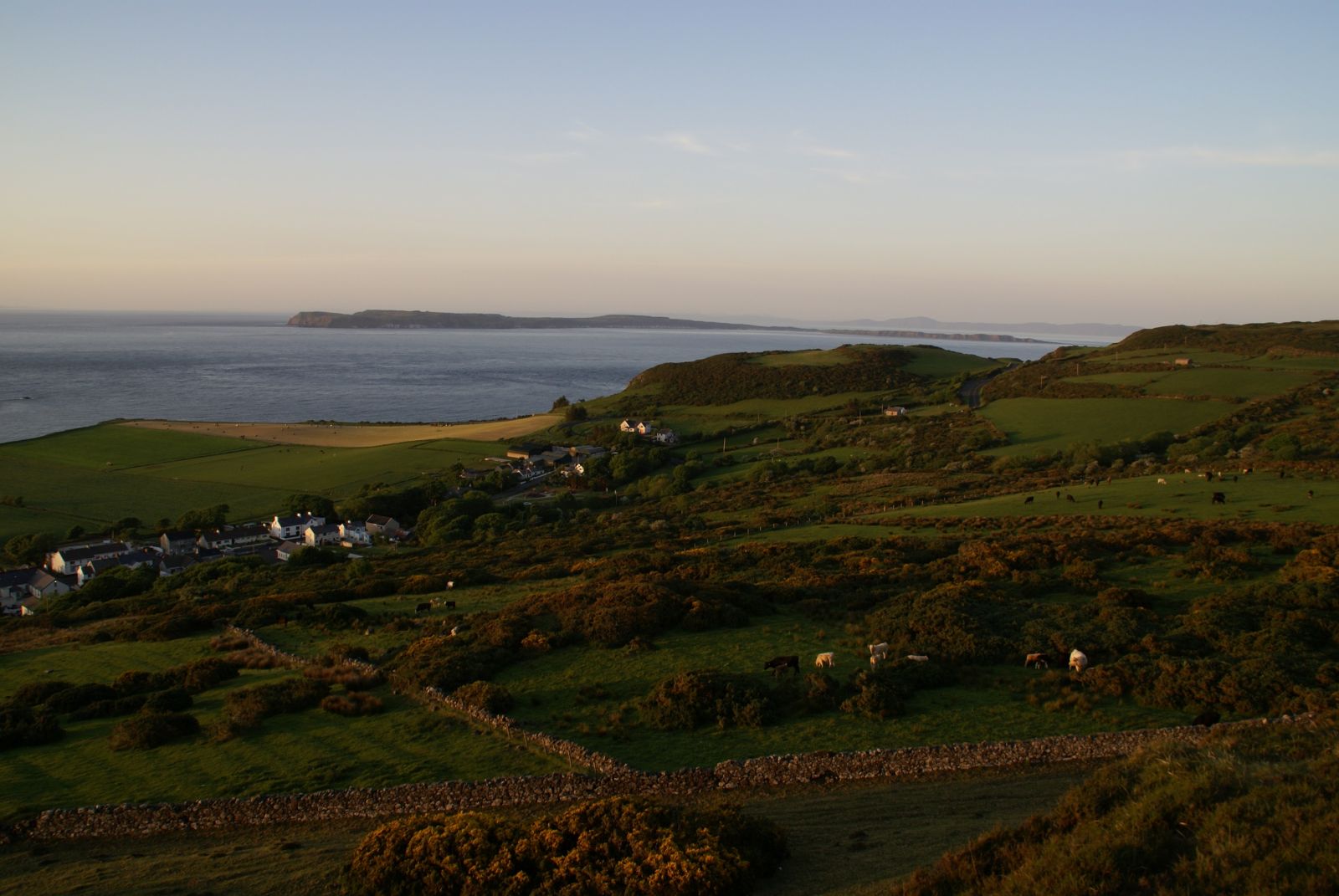 Through the AFBI we have been involved in a variety of research activities with four other hill farms, one of which looked at sheep breeds that could survive on the hills. The Blackface flock which had been crossed with Blue Leicester were crossed with Blackface, Swaledale, North Country Cheviot, Texel and LLeyn.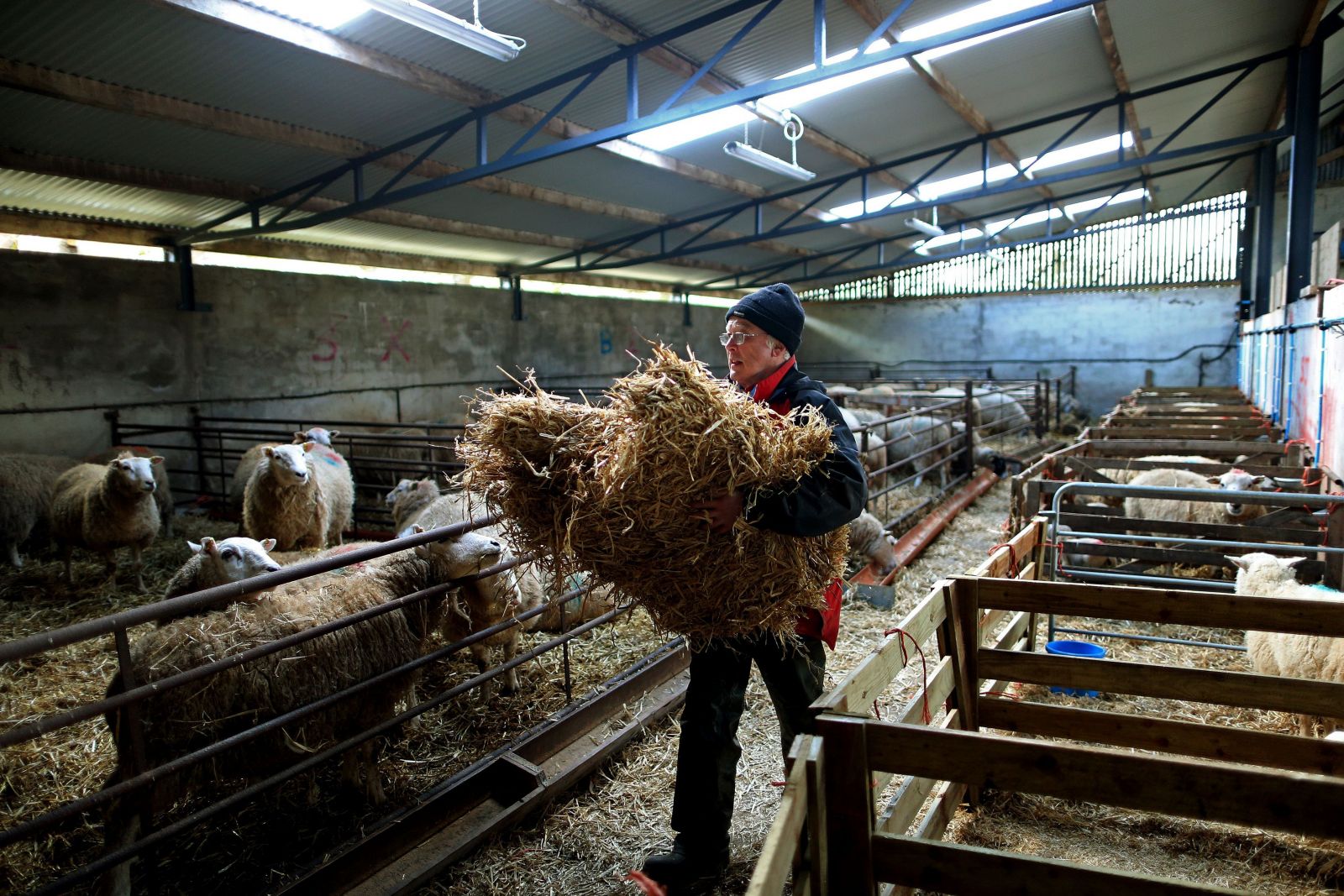 At present we have 134 Lleyn type and 60 horned ewes (which went to the ram in early November). A further 59 ewe lambs have been kept – some for breeding and some to sell as hoggets next autumn. The emphasis is on trying to increase prolificacy. The horned ewes we have are both Blackface/Swaledale cross and Swaledale/Blackface. The non-horned ewes are derived from LLeyn.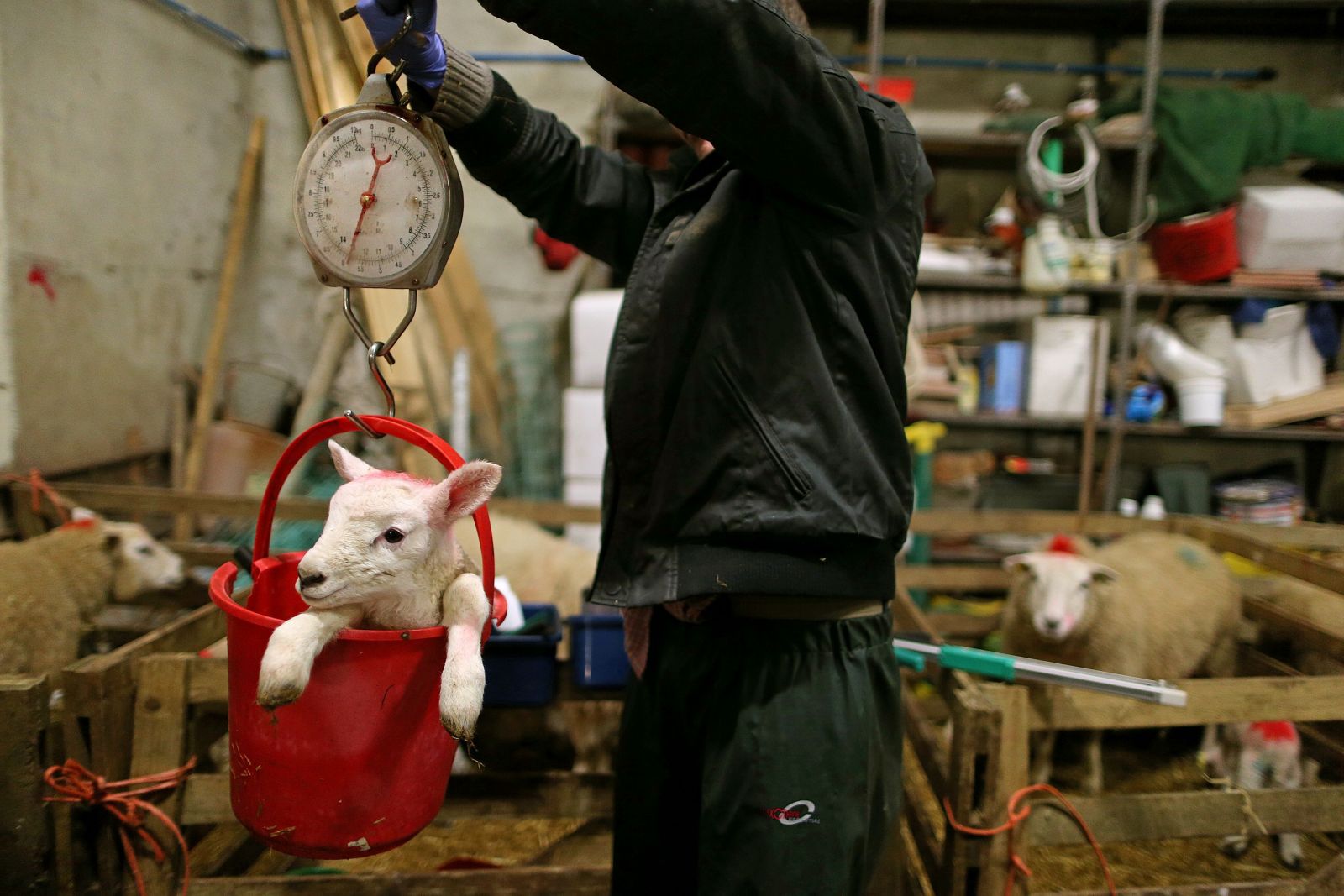 Our lambs are weighed at birth, at 6 – 8 weeks, and at weaning (in 2016, they were weaned at 1.6). Ewes are also weighed and scored throughout the year. All medical records are kept for individual ewes and lambs. Lambs are sold as stores – none are finished.
At present the farm is involved with a sheep health flock plan with the AFBI. Other research we have been involved in has included the effect of selenium, foot management, and worm and fluke resistance to drugs.
In 2000 we built a two bed roomed house which my wife Marie rents out as a self catering accommodation.
Sustainability in practice
Improving flock performance through careful monitoring and controlling grazing for the benefit of wildlife
My priority is to have a labour efficient, easy-care system, with improved prolificacy and lambing ease.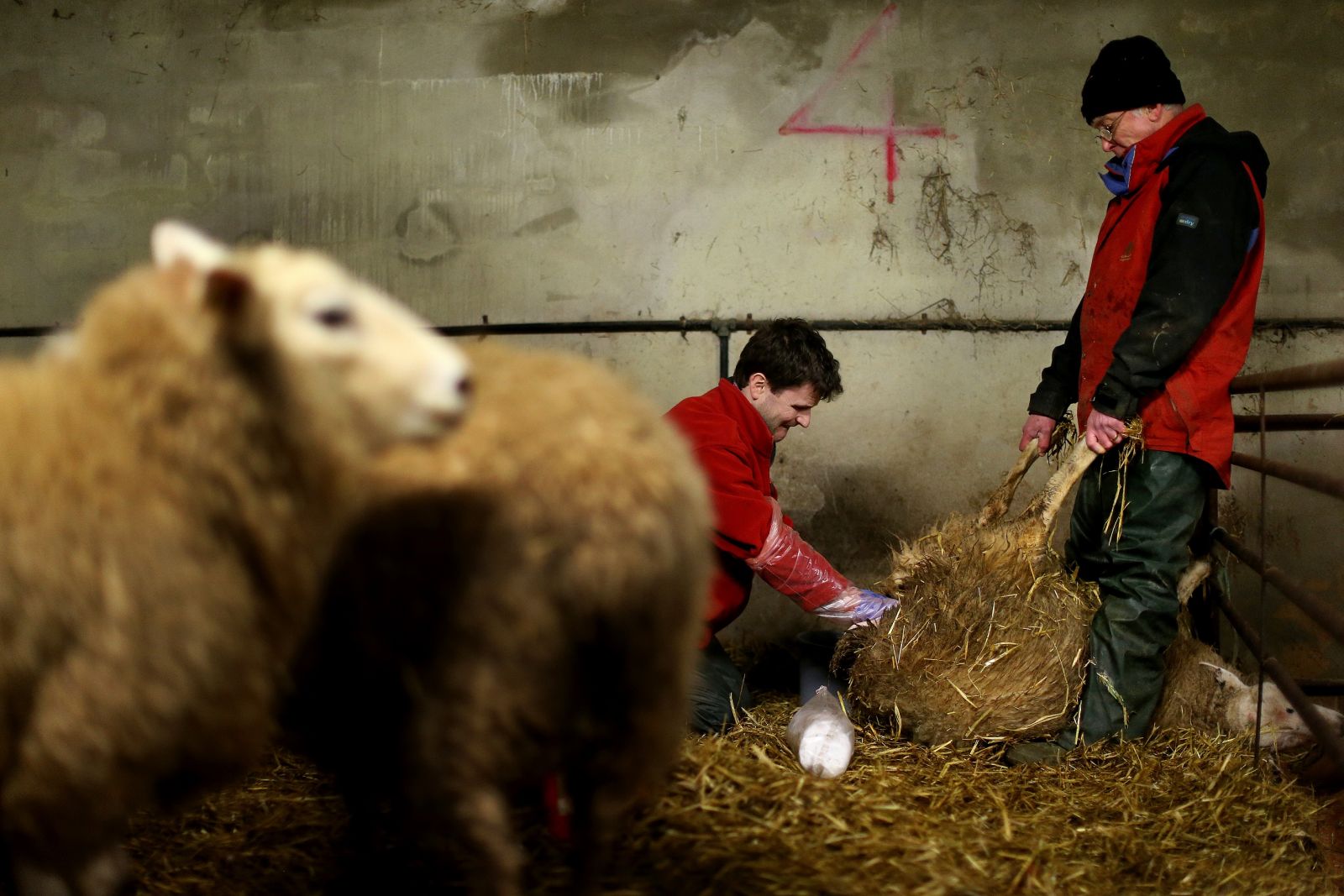 From work with the AFBI, we realised the importance of recording the performance of individual animals. Pen and paper is difficult and records are easily lost. We invested in a Shearwell Psion hand-held recording device and an automatic electronic weighbridge. The weighbridge has blue tooth connection to the scion. All records are stored and downloaded to the desktop computer and software provided by Shearwell.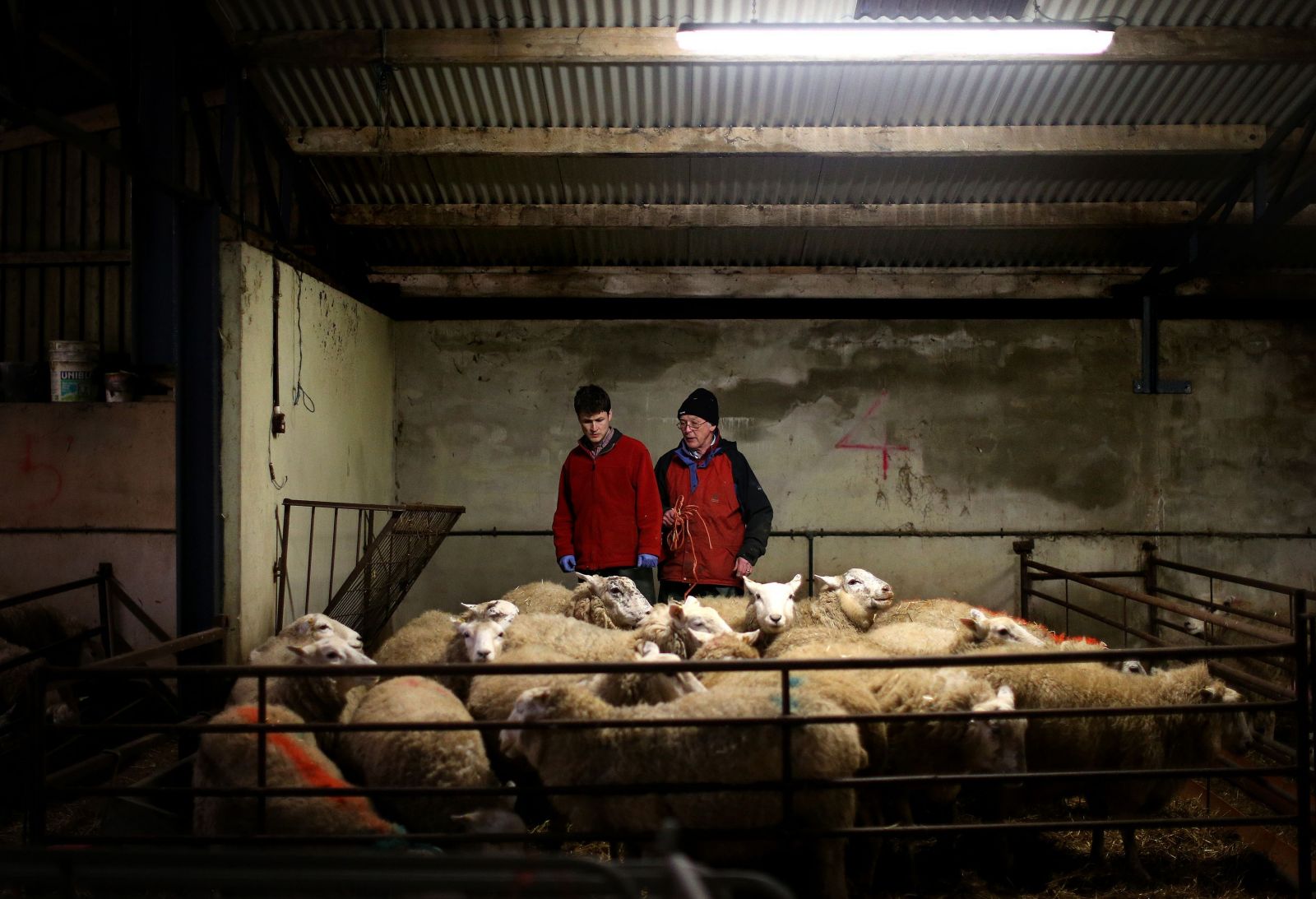 With the information stored it is relatively easy to compare individual animals for performance and means we can keep all records for Farm Quality Assurance. We can now closely monitor our flock performance, and base our selection and management strategies on individual performances.
In the longer term, post Brexit, and with the potential loss of EU funding, greater emphasis will be on individual animal and prolificacy.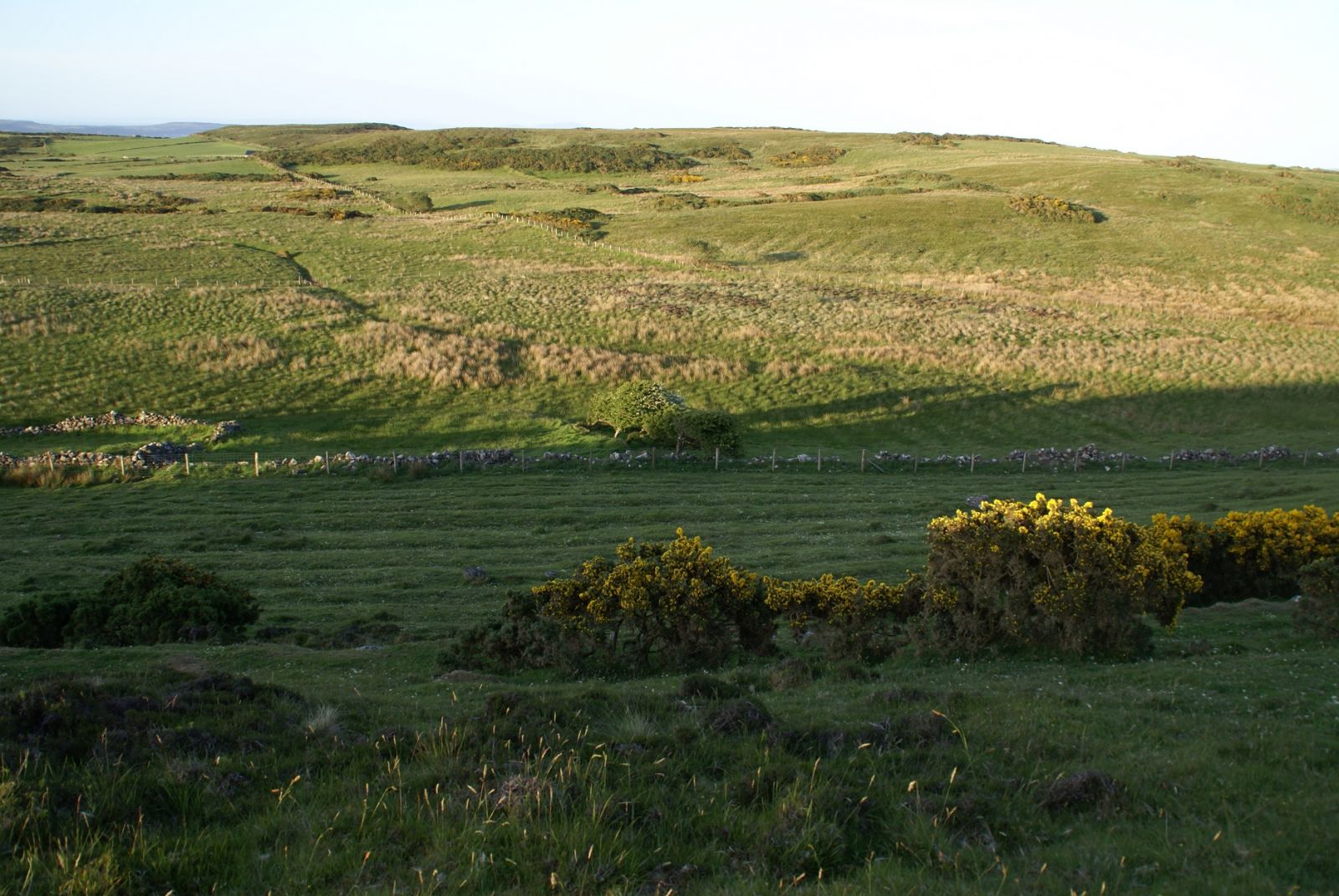 61 hectares of heather moorland form part of the farm land. The heather provides valuable grazing for the sheep and is an important wildlife habitat for flora and fauna. We have experimented with heather and grazing management for sheep grazing. The sheep ensure that the vegetation does not grow unchecked and that small plants are not smothered. We are careful to ensure they do not poach the wet areas on the moorland or the species-rich grassland.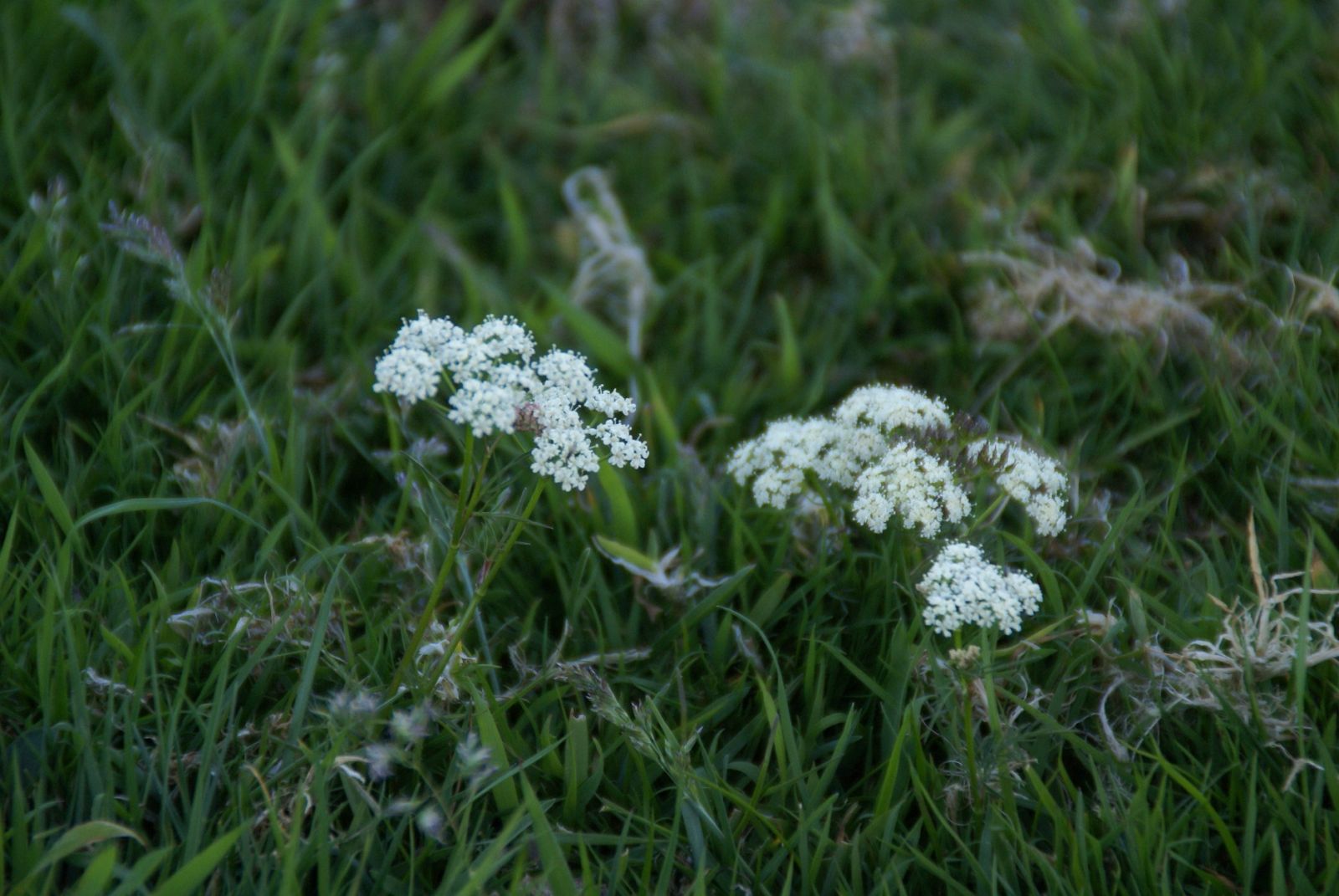 The farm was contracted into an agri-environment scheme (what was an Environmental Sensitive Areas (ESA) scheme), which reinforced the importance of not over grazing. We keep the heather moorland in good condition by ensuring grazing is controlled. The heather is presently not grazed from November to February, and as stated earlier, no fertiliser or pesticides are used on most of the farm. We aim to have a range of heather ages, which increases the grazing quality, ensures that the sheep graze the whole area, and helps provide a better habitat for wildlife.
Motivations
Farms in Ireland are usually farmer owned so landlords are not involved. This is due to the land reforms of the second half of the 19th Century and early 20th Century. I inherited the farm from my parents. My full time occupation was a school teacher whist my wife Marie and I managed the farm at the same time.
I believe that the importance of hill farming is directly linked to how it can benefit the environment and protect wildlife, whilst also benefiting society. The farm is 'my garden' and so it is imperative that it is kept in optimum condition and wildlife is protected. The vast majority of the farm receives neither fertiliser nor pesticides.
My main motivation is to pass on the farm to my son (pictured with me above) in good condition. As well as wanting it to be a profitable enterprise, I am trying to increase the variety of wildlife.
Our greatest achievement was for The Parks to be awarded the 'Beautiful Farm Award' (Northern Ireland) in 2010. This award is also a tribute to my parents who did not exploit the farm to the detriment of the environment.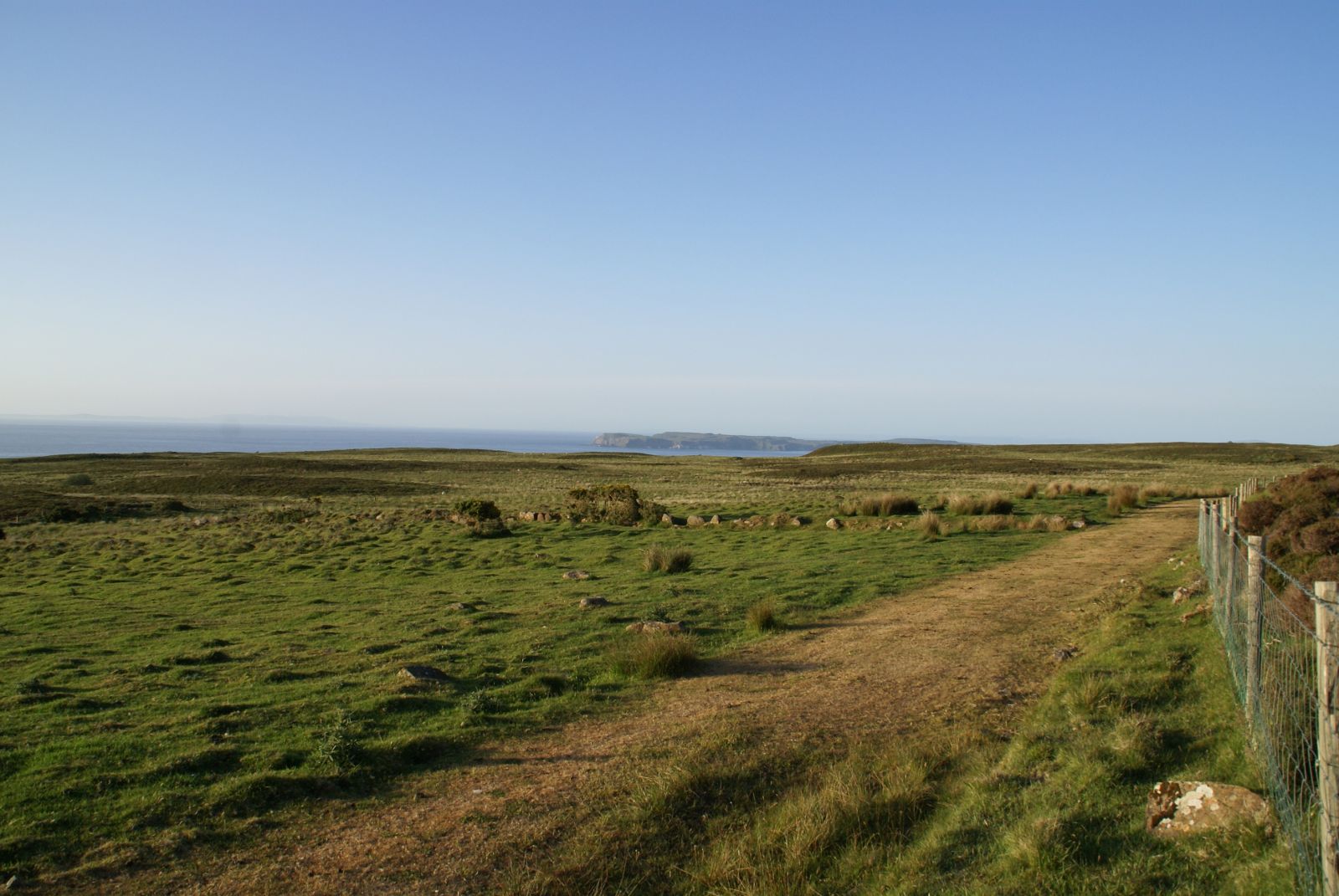 ---
Maurice was previously National Sheep Association (NSA) Northern Ireland region chairman, and continues to maintain a link with the NSA. During his time as regional chairman he most notably assisted in making the NSA Sheep NI Event the success that it continues to be.
Maurice is also featured in the NSA publication 'The Complementary Role of Sheep in Upland and Hill Areas'
Interested in reading more about the importance of sheep farming in the upland See 'Why traditional sheep farming is most sustainable for hills and uplands'
Photo credit (for those featuring sheep: Julien Behal)