I run the family farm, near Shrewsbury in Shropshire, in partnership with my wife Louise and my parents John and Chris. It has been organic since 2000. At present we milk 300 cows, but we are aiming to have about 500. We aim to have 2 dairy herdsmen managing 250 cows 18 miles apart and grazing based spring block calving units. We rear about 80 heifers and finish 150 mostly Aberdeen-Angus cross beef cattle per year.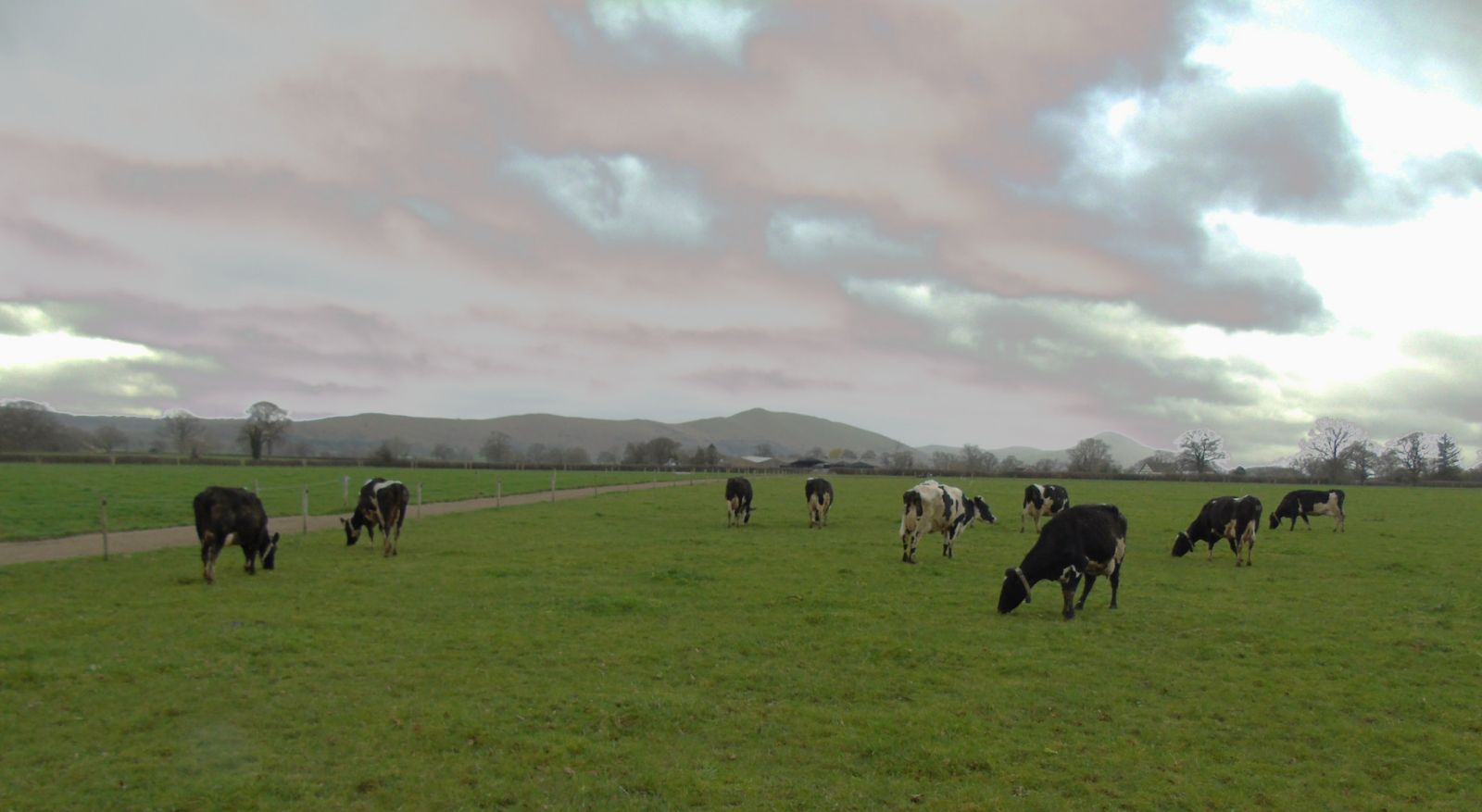 The 405 hectares is mostly pasture of various ages, with about 8 hectares used for giving over to whole crop silage. We have many in-field and hedgerow trees and small on-farm areas of woodland, mostly consisting of broadleaved trees (oak, beech and ash), with some coniferous. We have some nature conservation areas, much of which is in HSL agreement (with a focus on hedge planning and some ponds). Regular subsoiling and pasture aeration helps to keep the soil aerobic and productive, and we have seen soil organic matter levels steadily increasing.
We sell the milk to the Organic Milk Suppliers Co-operative (OMSCo). The milk is exported to the US market and goes into cheese, milk protein & baby foods. Because the US organic regulation requires this, we cannot use any antibiotics.
We have recently invested in energy saving devices on the farm. We use solar thermal in the dairy, which supplies 10% of all the hot water used, we use local spring water with a plate cooler for pre-cooling, and have a heat recovery system in place. There is an EID system in the parlour; the cattle are fed by productive stage and feeding needs (heifers, main milking and a separate "TLC" group!). For milk cooling, we use Direct Expansion bulk tanks, which save electricity.
Wood from the established woodland on the farm is used to provide biomass heating for the farmhouse. As well as reducing the carbon footprint on the farm, this means we have not bought heating oil for the farmhouse for over 7 years now, and have more than paid-off the installation costs over this period.
Sustainability in practice
Encouraging browsing of hedgerows and woodland as part of our high quality grazing for herd health strategy
Providing high quality grazing for our dairy herd is essential for their general health, but the higher nutritional values also lead to improvements in the quality of our milk.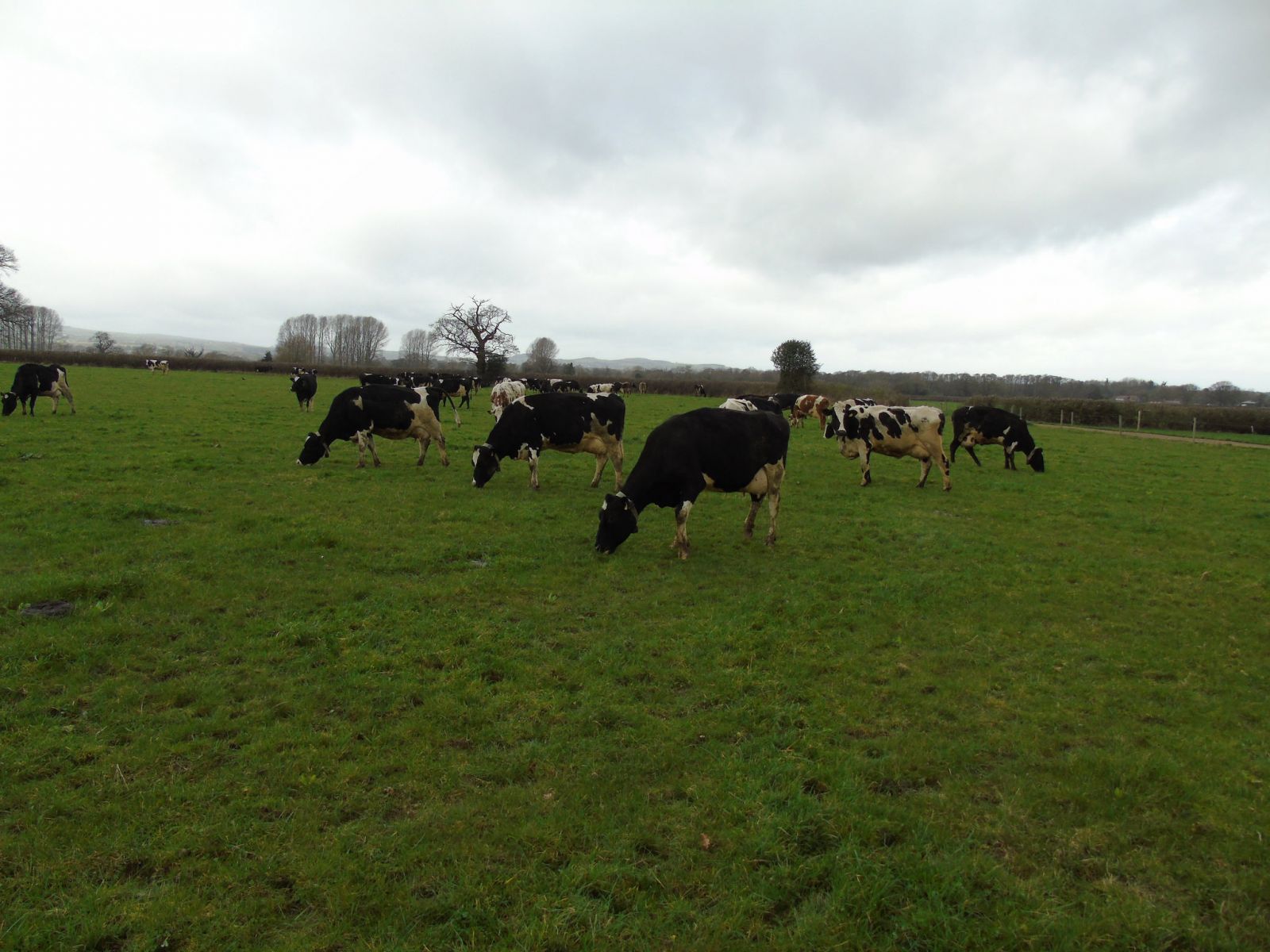 To maximise the milk from grass and pasture productivity, we grow diverse swards and practice rotational grazing. Moving away from intensive set-stocking with sheep helped us keep diversity in the leys and permanent pasture.
We also encourage browsing of hedgerows and woodland on the farm, recognising the potential health-giving nutritional and medicinal properties from it. With Woodland Trust backing, we planted an area of the farm specifically for browsing animals, with a view to improving animal health.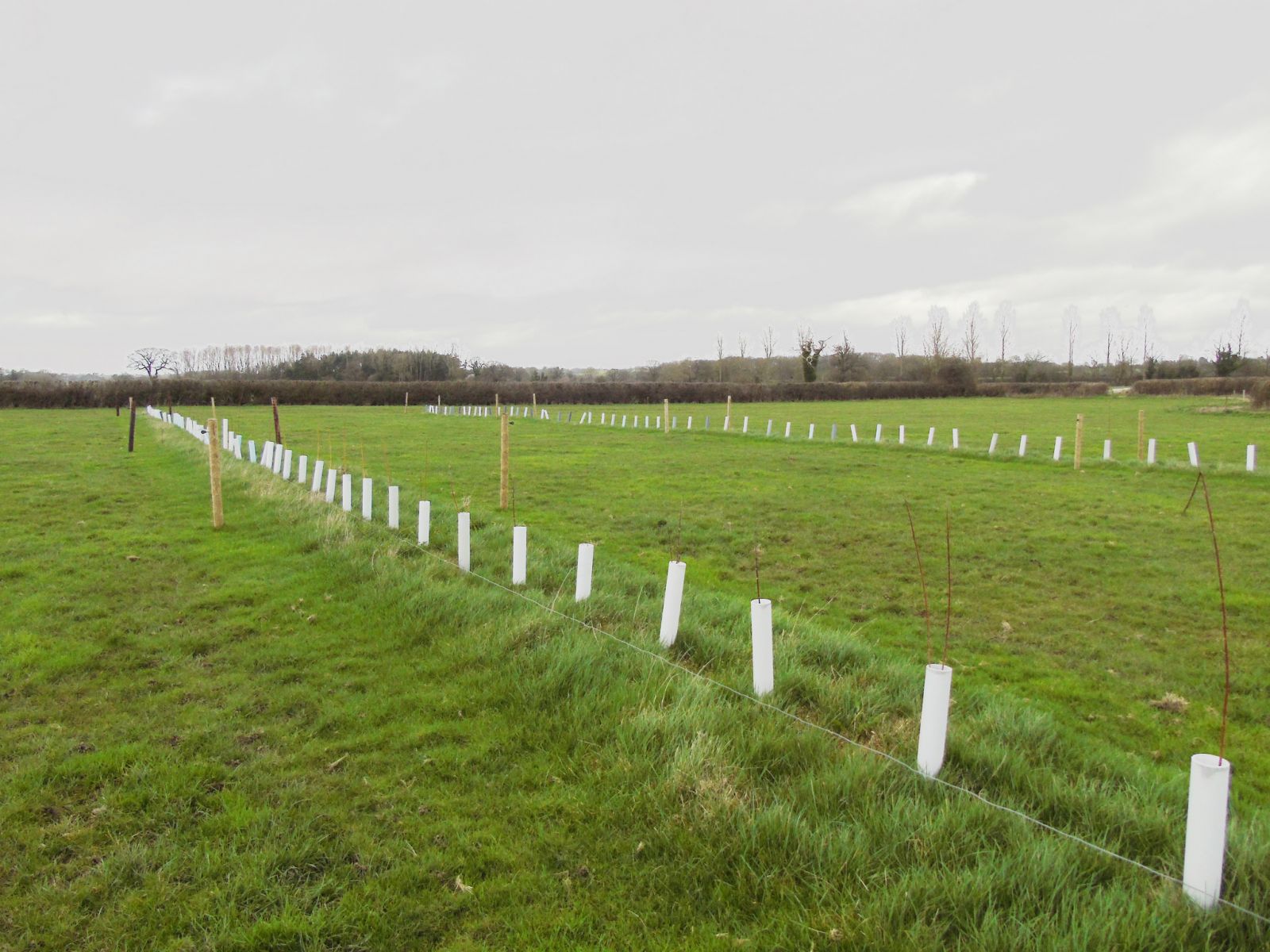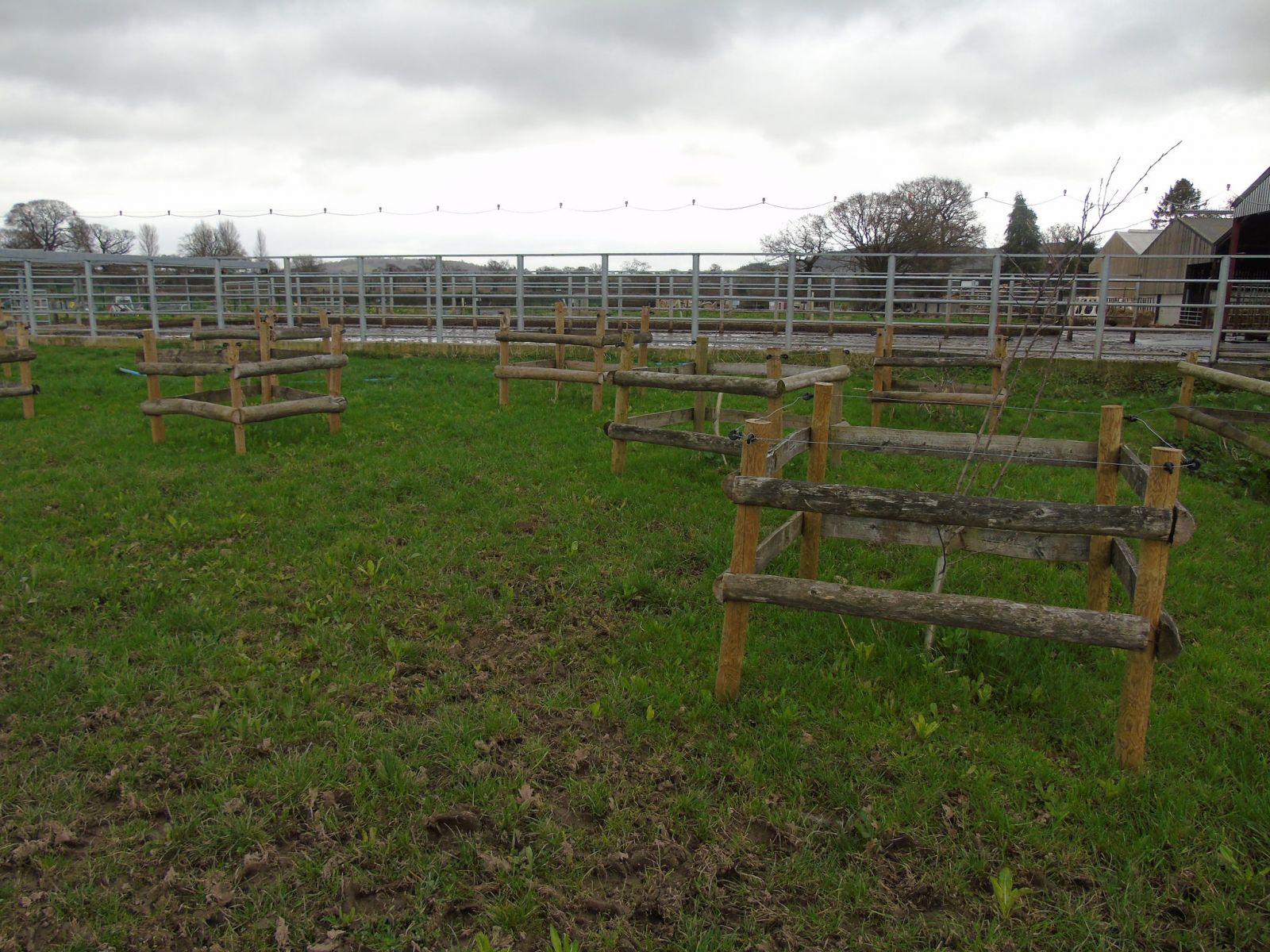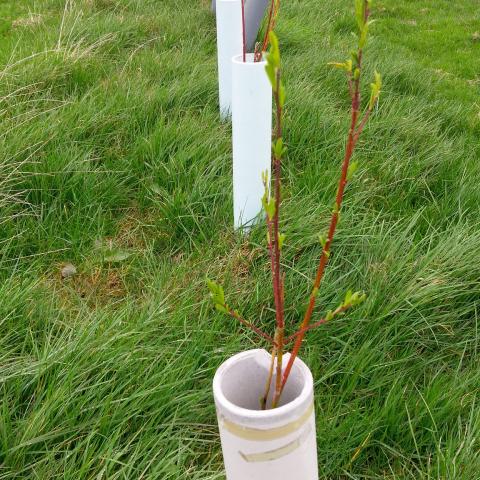 This includes trees such as willow (pictured right) (noted for its aspirin properties), cherry, sweet chestnut, and other native varieties. We've planted against water courses to prevent leaching, retain nutrients in the field, and maintain water banks on the farm. Any field corners unmanageable for machinery have been planted up with cherry and oak and various other species. Trees are pollarded and harvested in the same way as hedge brushing.
The trees enable more access to feed value brought up from a deeper soil profile, where the minerals are better for the animals. Shelter provided by trees also means that water is retained on the grazed land so the cows have access to more nutritious grazing because there is higher growth in the field. Browsing the native trees provides the cows with protein, secondary compounds such as tannins which act as anti-parasitics, and improved trace elements.
We have low concentrate feed rates 600 kg/cow over lactation (2kg per cow per day) and produce what might be considered low milk yields (4500-6500 litres per year). However the health benefits and lower replacement rates makes it a profitable system with a low carbon footprint; less than 0.75kg of GHG equivalent per litre of milk – the GB average is 1.2 kg GHGe according to a AHDB study.
Sexed semen AI also helps to ensure herd health and profitability. It is expensive but useful, and needs careful attention.
Motivations
I am always looking for ways to improve my business and like to manage it in hand with nature, to maximise the sustainability and long term future of my land and farm. I was a Nuffield Scholar in 2003, when I visited Australia, New Zealand and Argentina in search of knowledge and best practice.
I am chairman of the Stargrazers discussion group, which meets monthly throughout the year to benchmark grass-based dairy farming issues, and I also sit on the West Midland steering group for FWAG and the NFU (National Farmers Union) Organic Forum. I won the OMSCo 2015 Farmer of the Year title, and was a finalist in the British Farming Awards – Innovation Dairy Farmer 2015 for my approach to improving grass, herd and staff management.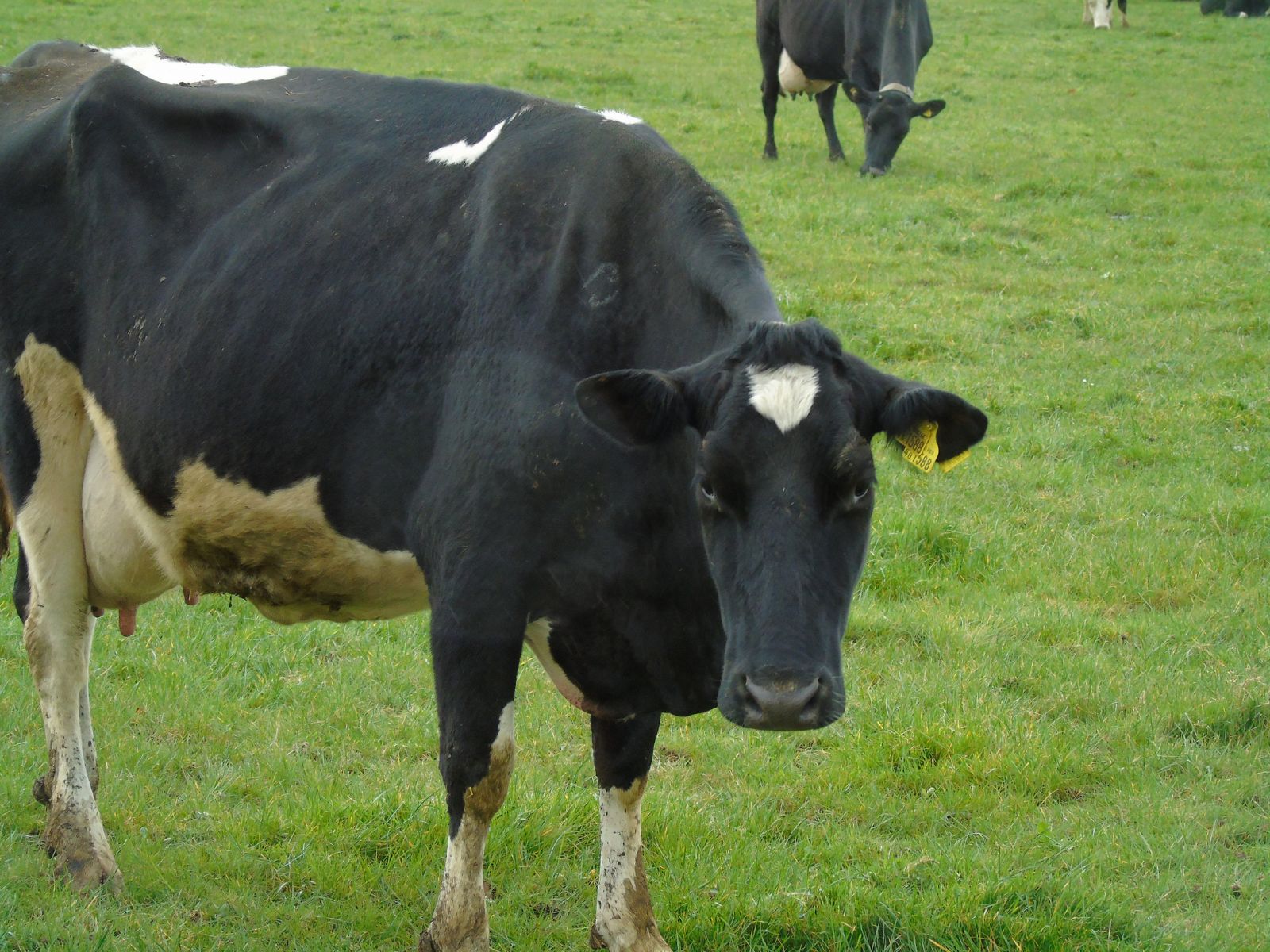 It was also a great honour this summer to host the British Grassland Society summer tour.
In December 2015, I attended the Acres Conference in the USA where I heard some of the latest thinking on nutrient and mineral capturing techniques. I think the livestock sector is embarking on a new chapter on the understanding of soil, flora and fauna, though alot of the thinking behind this isn't new.
FARMER TIPS
To keep on top of your grassland management and encourage grass growth, make sure that you regularly aerate and condition your soil, and take regular samples for assessment.
Providing shelter with trees will also help retain water on your grazed land, this will give you higher grass growth and mean that your cows will have access to more nutritious grazing.
Plant up any field corners you can't manage with machinery with tree species such as cherry and oak.
Consider planting an area of your farm specifically for browsing animals.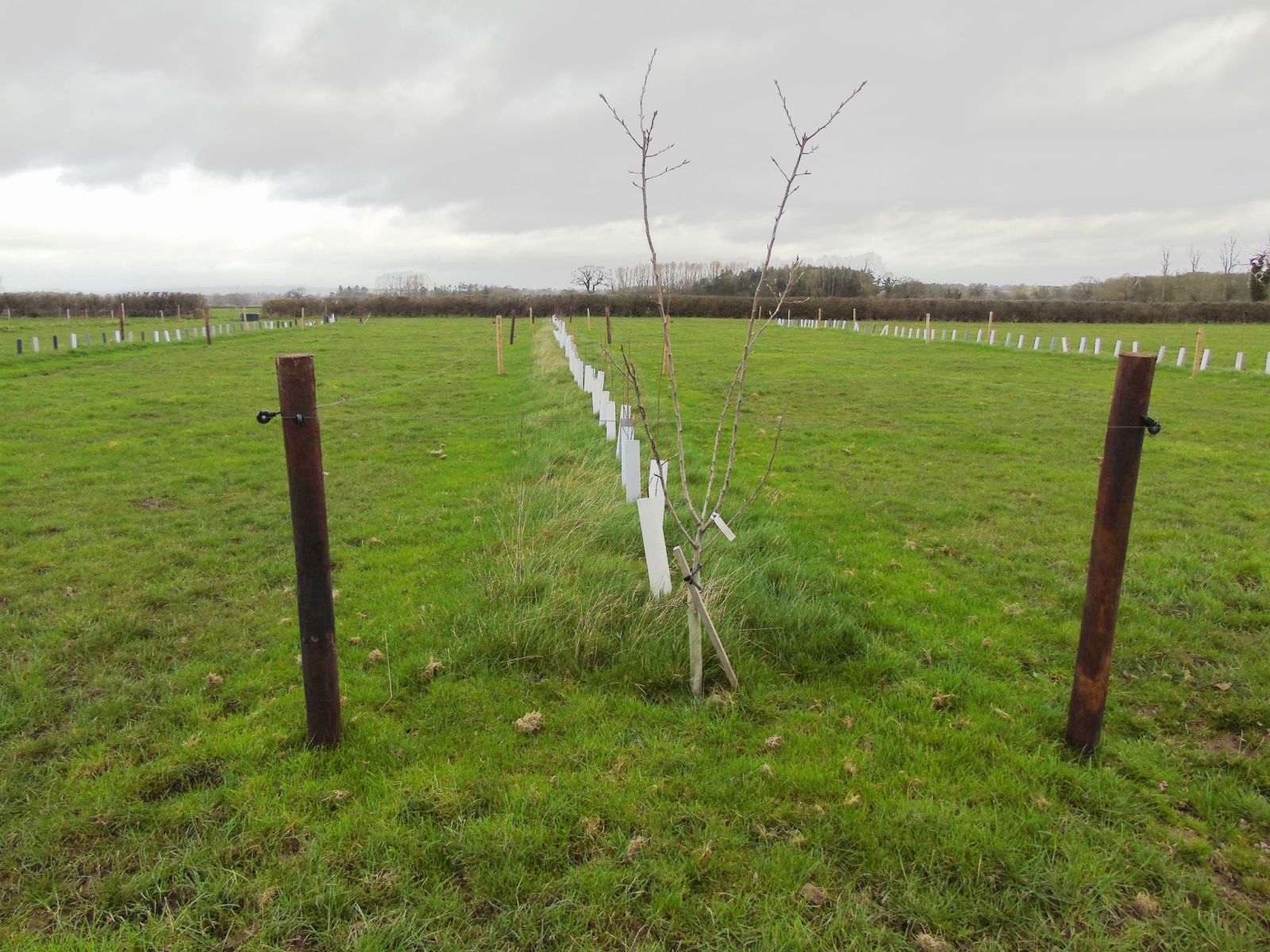 If you would like to explore a bit more, have a look at the Woodland Trust's case study on Tim 'Trees provide fodder and boost production' and 'Agroforestry for livestock systems', an output from the SOLID project which describes the multiple benefits of combining trees and shrubs with livestock in low-input and organic dairy farms.
---
Header image photo credit: Innovative Farmers. All other photos: Organic Research Centre
Disclaimer
The information contained within this profile reflects the views and practices of the profiled farmer and does not necessarily reflect that of Agricology and its partners.
Published October 2017