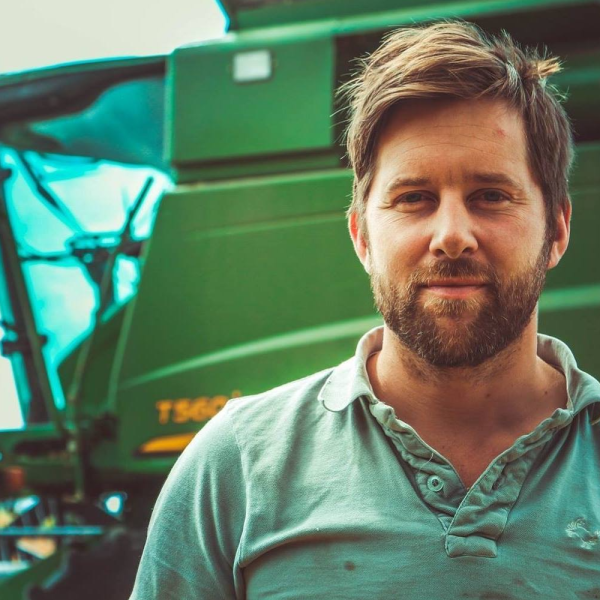 Tom Martin
Village Farm
Having spent 10 years working in the film industry, Tom returned home to the family farm, a predominantly arable holding in Cambridgeshire, focusing on cereals and oilseeds, as well as fattening sheep on grass. He has continued in the footsteps of his forbears carefully stewarding the environment and moving toward a 'no till lite' version of conservation farming.
Tom is passionate about sharing what happens 'behind the farm gate', which has led him to become involved in the CLA, NFU, LEAF, and East of England Agricultural Society, as well as writing monthly in local publications and hosting a well-supported presence on Facebook, Twitter, and Instagram as 'Farmer Tom'.
In 2017 he launched 'Farmer Time' (formerly called 'FaceTime a Farmer') which pairs farmers with school classes; currently over 10,000 school children video call to their paired farmer every fortnight to link curriculum learning with life on the farm.