Perennial flower strips for pest control in fruit orchards
The Organic Grower - No 47 Summer 2019 pp. 26 - 29
This article, adapted from a technical guide published as part of the EcoOrchard project, looks at advantages of sown flower strips, management considerations, costs, and potential drawbacks.
Resource explained
The perennial character and diversified structure of orchards make them interesting habitats for biodiversity and potentially attractive for both pollinators and natural enemies of pests. Diversifying orchards with non-crop vegetation such as flowering strips can provide additional opportunities to maintain and develop these insect populations and by so doing optimise ecosystem services. This article, adapted from the technical guide 'Perennial flower strips in fruit orchards' published by the EcoOrchard project (ERA-Net CORE Organic Plus), looks at advantages of sown flower strips, species selection and plant attributes, soil preparation, sowing, cutting and mulching, establishment costs, potential drawbacks, and benefits of particular groups of natural enemies promoted by flower strips.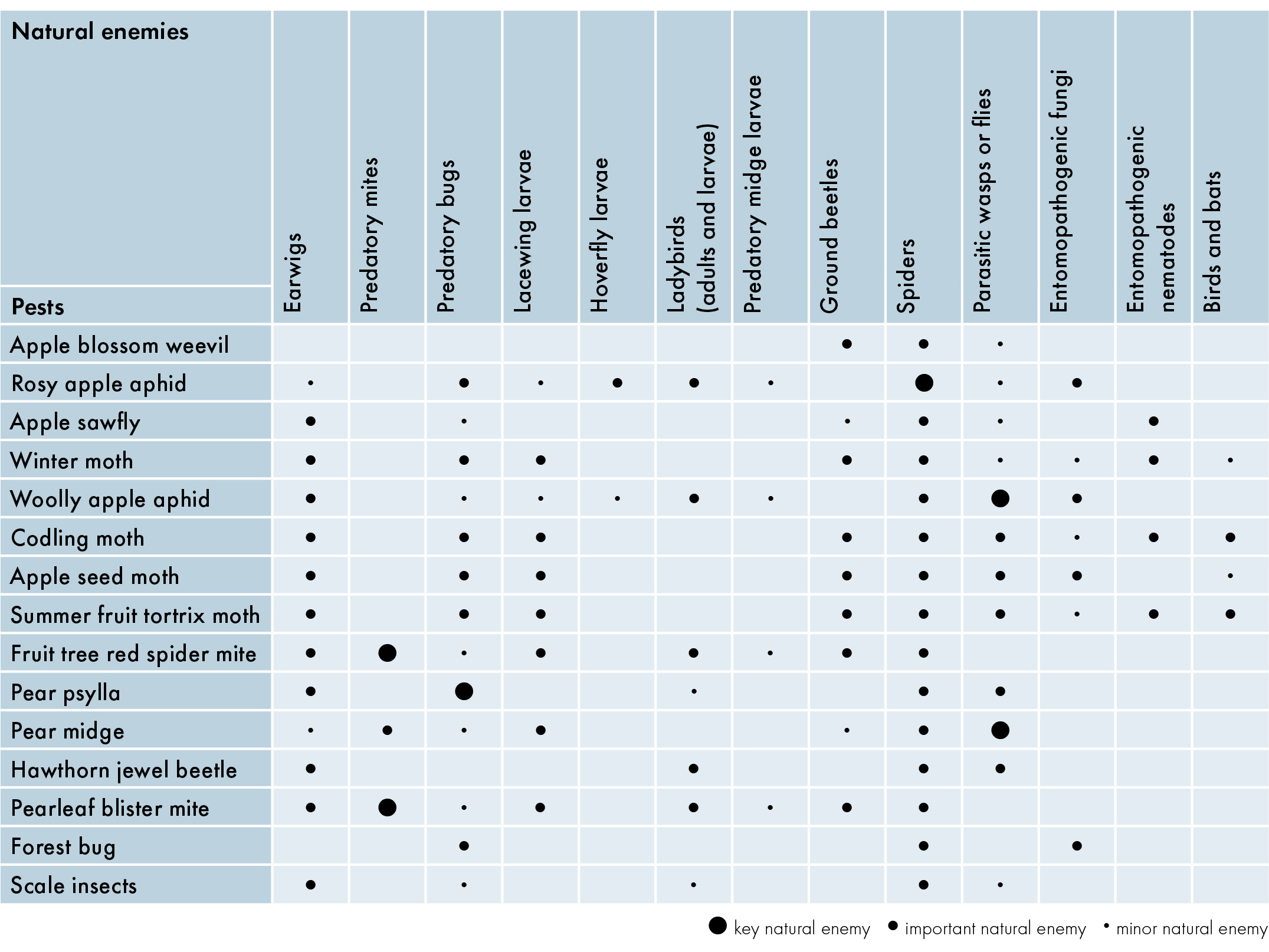 Findings & recommendations
Flower strips in alleys enhance the complexity of an orchard ecosystem, making it attractive to many species of predators, parasitoids and pollinators.
They provide natural enemies with shelter and food, allowing them to maintain their populations and produce more offspring.
The proximity of flower strips to fruit trees makes it easier for predators and parasitoids to reach pests and thus increase biological pest control.
Undisturbed ground zones in flower strips promote arthropods that live on the soil surface that feed on pest larvae.
Potential drawbacks of flower strips include attracting rodents, particularly voles, though they may also attract rodent predators. Vole control measures combined with a mulching regime have shown positive results.
There may be competition between trees and flower strips for water and nutrients. 50 – 60 cm wide flower strips situated in the centre of alleys should not compete with trees.
A weed control plan is needed if no cutting is done, or if the flower strips are grown from spontaneously regenerated vegetation.
The guide the article is based on can be accessed here.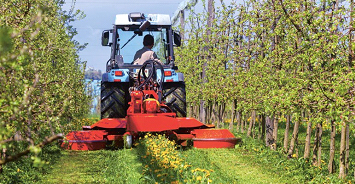 All images courtesy of EcoOrchard
Summary provided by:
Janie Caldbeck