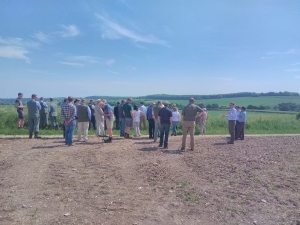 /
|
Leave a Comment
The website was launched at the annual Farmer Cluster Conference in November, hosted by the Game & Wildlife Conservation Trust. 
Read more »
|
Leave a Comment
Poor returns, high pest and disease pressure and soil fertility decline are strong reasons to adopt agroecology practices on farm. These were some of the key messages outlined by 21 speakers at the first "Agricology" open day, held at Daylesford Organic Farm, near Kingham, Gloucestershire.
Read more »
|
Leave a Comment
Agricology was created to encourage the exchange of information about practical, sustainable farming. We recognise that this is best achieved by pulling on the wellies and getting into the field, so we are holding our first Open Day!
Read more »