New slug control guide launched by MSG
Slugs, slugs and more slugs! Some farming activities can encourage them more than others, and the seemingly ever increasing unpredictable weather patterns also add to the challenge… The Metaldehyde Stewardship Group (MSG) launched a practical guide on Integrated Pest Management (IPM) and slug control at Cereals 2017 to increase awareness of the different management options available to farmers and help reduce slug activity on farms. Below is a report from them on the intentions behind the guide and what you can expect to find in it…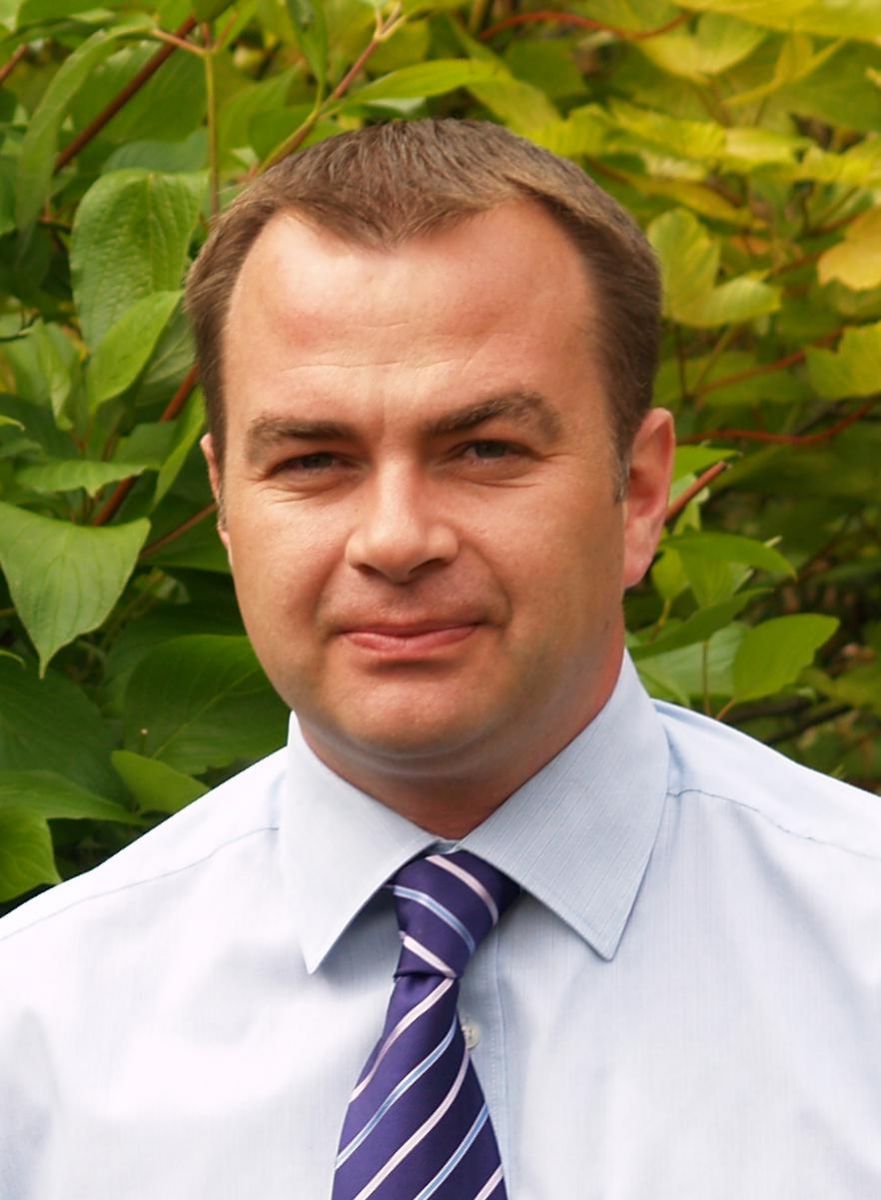 Simon McMunn (pictured right), spokesman for the MSG, says that the group has developed this resource in support of the enhanced stewardship and the requirement for heightened protection to the environment.
"One of the four key stewardship steps for this year's campaign focuses on the role of IPM and growers must only use metaldehdye slug pellets as part of a wider slug control programme.
"What this means is that cultural control techniques, such as ploughing to bury surface trash, and rolling after drilling to create a firm fine seedbed, should be implemented to help reduce slug activity and reduce the requirement for chemical treatment."
He highlights that the guide is broken down into nine key steps.
"The areas covered include; farm appraisals, soil and stubble management, planting methods, trapping, thresholds, treatment, record keeping, monitoring and evaluation and forward planning, all of which should be considered as part of slug control programmes," says Simon.
"This is because an integrated approach to slug control is more effective than relying solely on pellets and will help ensure maximum protection to water, birds and small mammals," he adds.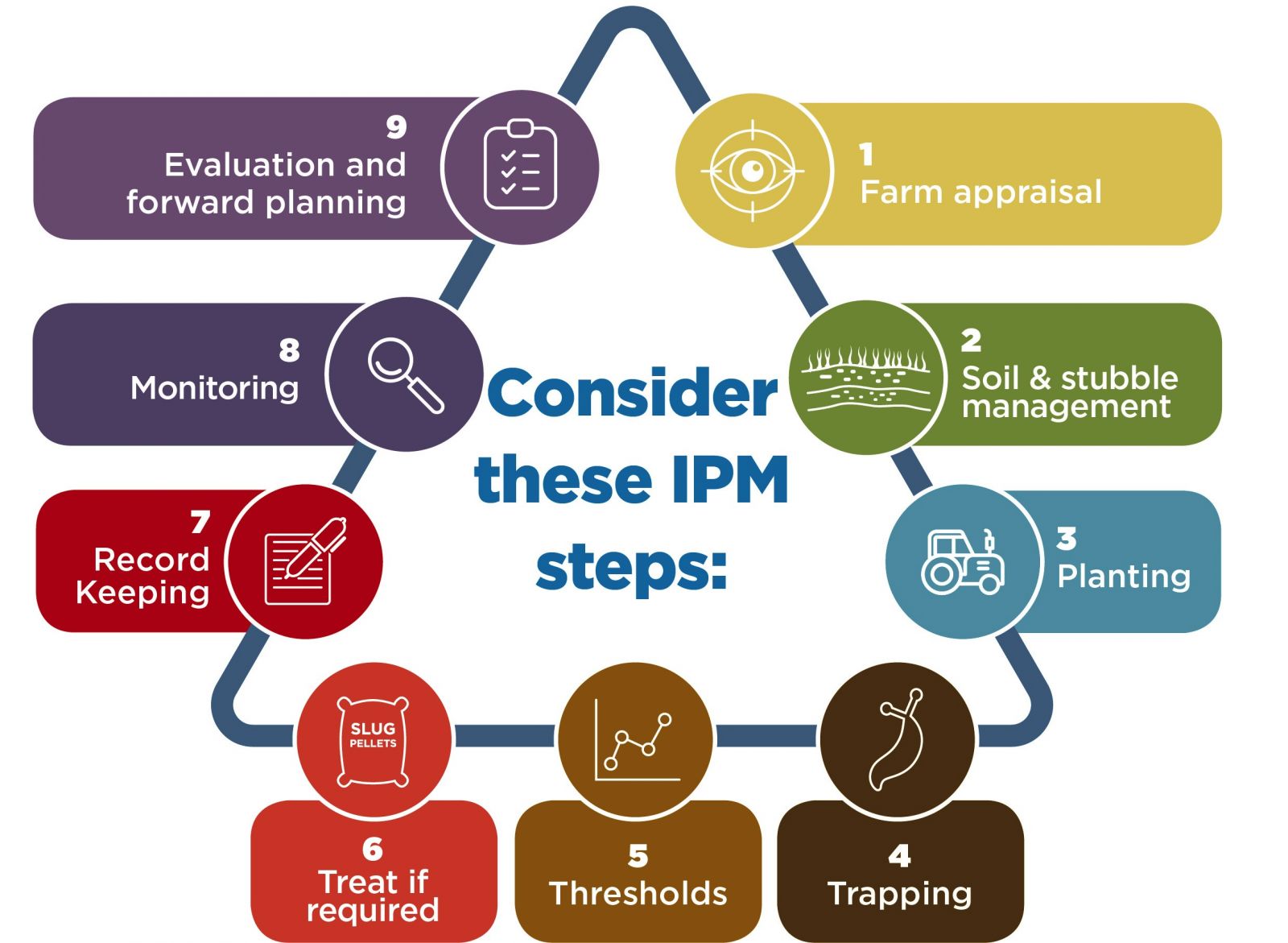 The guide is broken down into nine key steps, all of which should be considered as part of slug control programmes
"What's more, it's an effective tool to boost crop productivity and should therefore be a key consideration for all growers throughout the farming calendar."
Simon notes that many growers, with support from their advisers, are already implementing IPM on their farms.
"Integrated slug control is becoming common practice on farm but we wanted to refresh people's minds and help them increase their understanding by providing them with a visual aid that's easy to follow.
"The guide will be a key tool for growers throughout the year and if you have any further questions about IPM and slug control I'd urge you to speak to your agronomist."
Dr David Ellerton, Hutchinsons technical development director, and nominated MSG stewardship champion endorses the role of IPM and slug control.
"I always recommend that growers take an IPM approach to slug control on their farms to help avoid unnecessary chemical treatments. The wider benefits to crop yields and the bottom line should also be a consideration," says David.
"At the start of the season, farmers should carry out a farm appraisal to help identify and analyse the potential risk factors associated with slug pressure because this will help inform decisions around control later on in the year," he adds.
"Consideration should then be given to the most suitable cultural control techniques. For example, ploughing to bury surface trash is a fantastic method of minimising slug populations although cloddy seedbeds should be avoided.
"Rolling, after drilling is therefore a fundamental element of IPM. It helps to create a firm, fine seedbed, which reduces slug activity by making it harder for them to move around and reducing the availability of safe resting places."
David highlights that trapping should regularly be carried out, and thresholds referenced to help ensure that slug pellet treatments are justified.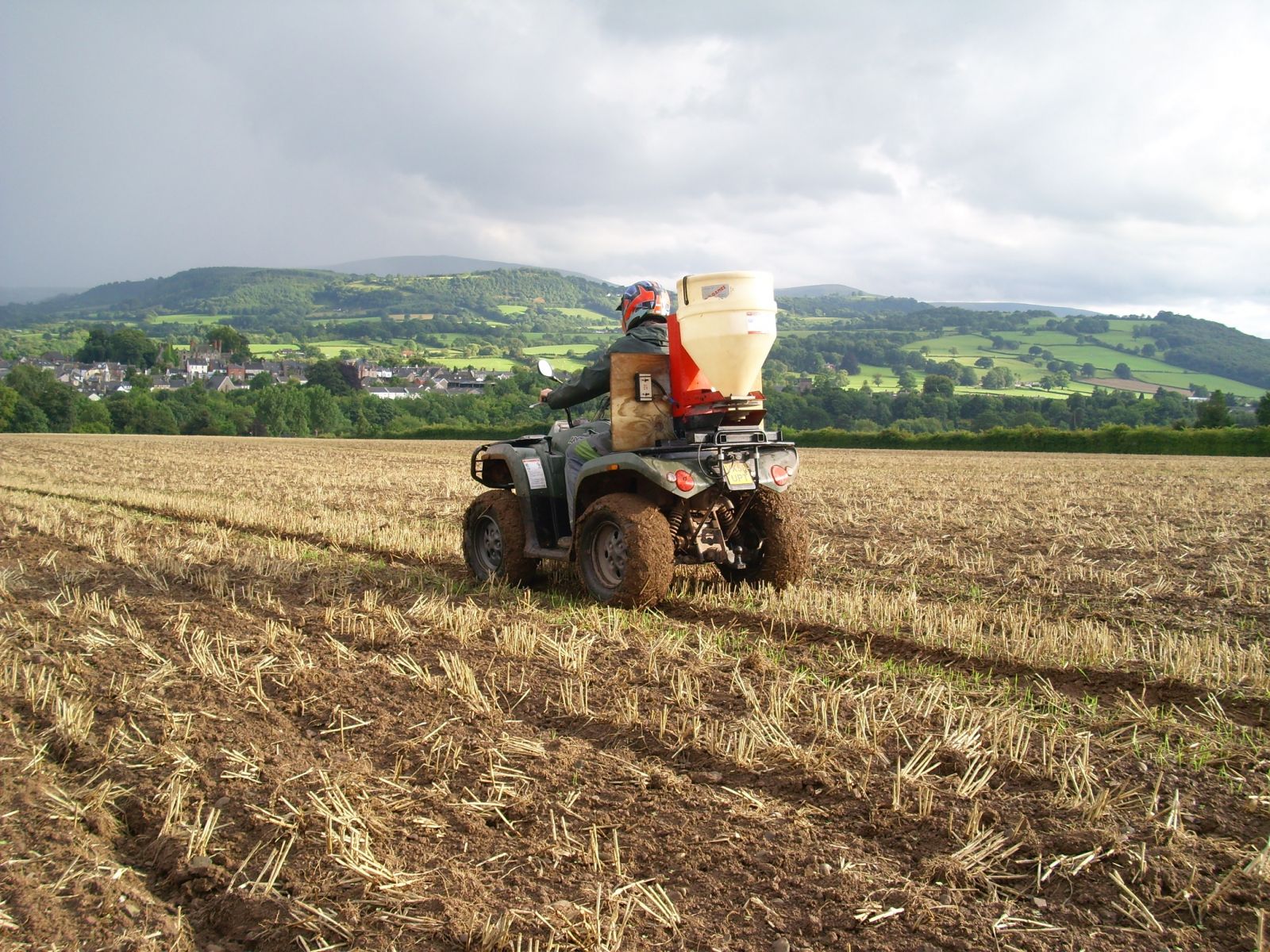 Slug pelleting
"If using metaldehyde, it's really important that the MSG stewardship guidelines are adhered to and don't forget to monitor crops while they are at their most vulnerable stage and assess slug damage to help make a decision on whether or not further applications are required," he says.
"And, last but by no means least, remember to keep records as this will help you forward plan to improve IPM programmes for next year."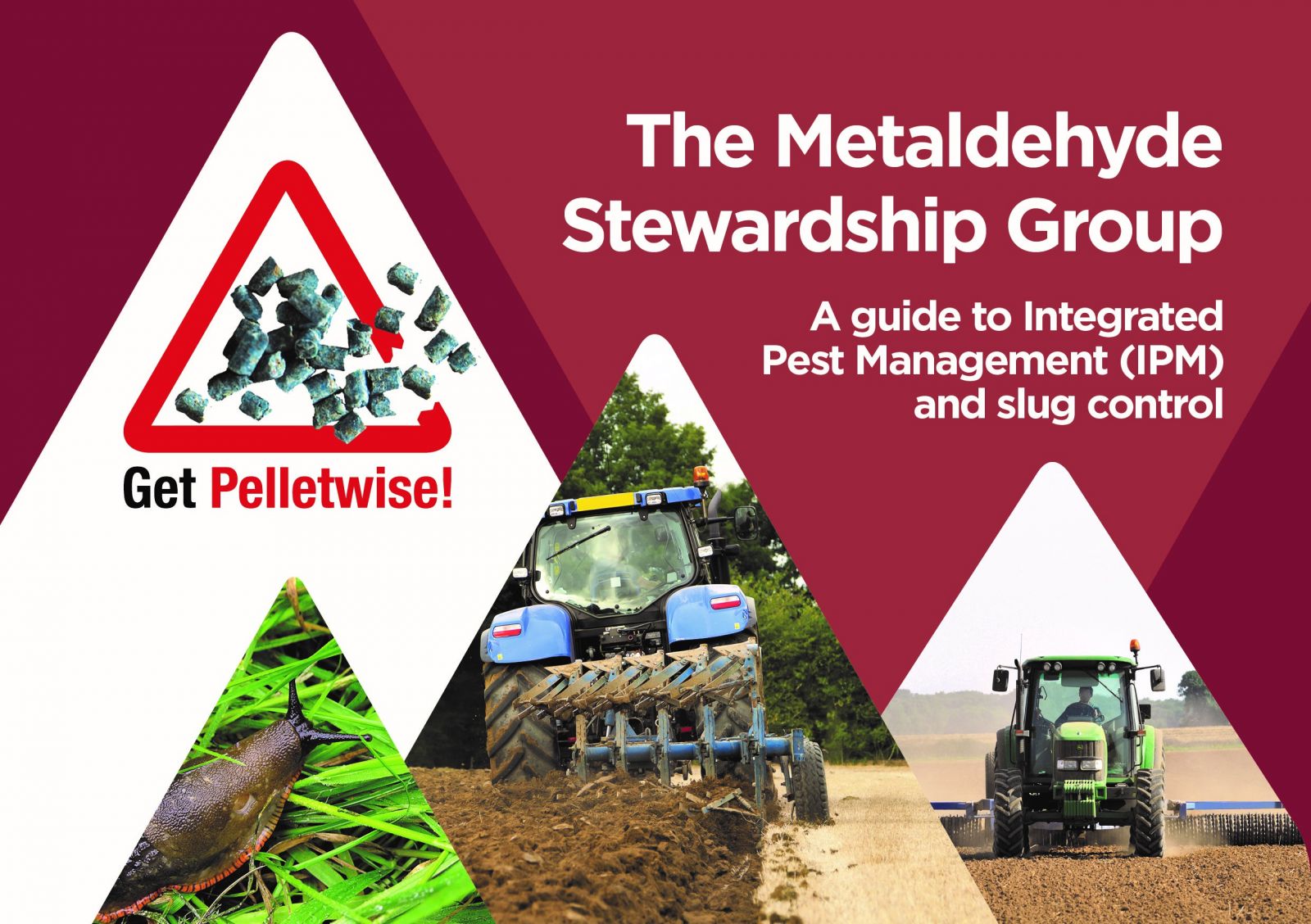 Header image: Agriculture's number one pest. All photo credits: Metaldehyde Stewardship Group (MSG)