Simplifying the complexities of conservation: the Farm Wildlife partnership
When it comes to searching out advice on wildlife and conservation on farmland, how many times have you found yourself repeating similar questions to numerous conservation organisations? There is a myriad of advice available which can sometimes be difficult to navigate, and even more difficult to then decide which approach to take based on the responses you receive. Wouldn't it be so much easier if there was single source of guidance that would work for all farmland wildlife to save you time and avoid confusion? This is exactly why Farm Wildlife was created, and I'd like to tell you a little bit more about the work of this special partnership…
We are a group of nine leading conservation organisations – Amphibian and Reptile Conservation Trust, Bat Conservation Trust, Buglife, Bumblebee Conservation Trust, Butterfly Conservation, Freshwater Habitats Trust, Plantlife, RSPB and The Wildlife Trusts – and we have come together to produce joined-up, straightforward advice that benefits wildlife across the broad range of our collective expertise. The advice we provide stems from our own extensive experience in managing land for wildlife as well as working closely with farmers.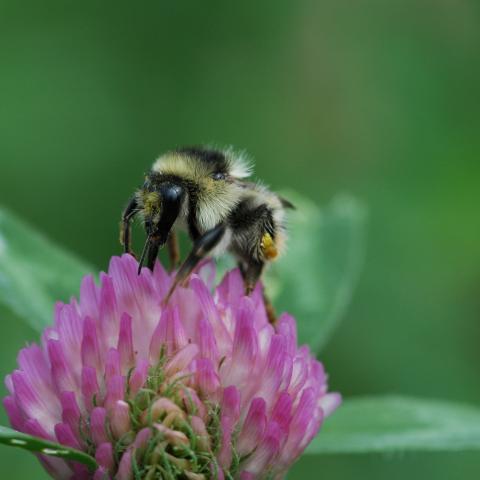 We take a holistic approach to wildlife conservation on farmland, looking at the various needs that wildlife will have throughout the year to help farmers to identify where there could be gaps in what they are already providing, or tweaks that could be made to improve the value of their farm for wildlife. This has been distilled into six key measures that wildlife needs to thrive:
Looking after established habitats, such as woods, trees and ponds as these places are particularly valuable for wildlife and are typically difficult to recreate.
Making the most of field boundaries such as hedges, ditches and dry stone walls which can be wildlife-rich areas on the farm.
Providing wet features such as farm ponds and streams, as they provide important habitat for many species which live, feed or breed in or near water.
Providing flower-rich habitats across the farm to help support pollinators and other insects.
Providing seed-rich habitats across the farm to help support farmland birds through the winter.
Small modifications to the farmed area which may provide significant benefits to wildlife alongside agricultural practices.
Our advice is applicable to any farm, anywhere in the UK. As a result, we hope that this streamlined and effective guidance will help to maximise the benefits that you see of any measures put in place – and the rewards that that brings.
As well as the practical guidance we provide, the partnership's website (www.farmwildlife.info) also hosts case studies provided by famers on how they have developed particular habitat features on their own farms, events and contacts for further information.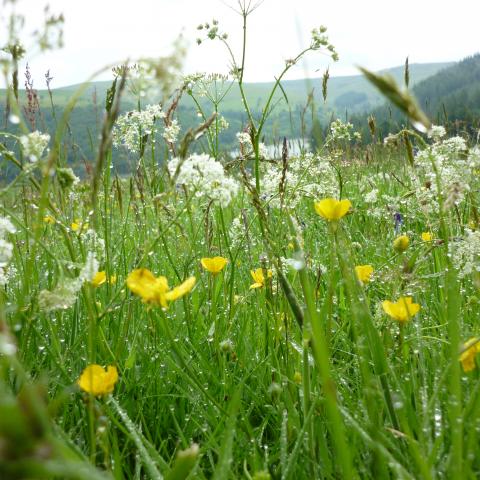 By following some very general principles, wildlife conservation on farmland and the business of producing food can be very complementary, as demonstrated by many farmers already taking an agroecological approach. Taking the steps set out through Farm Wildlife won't just help wildlife – depending on how the advice is implemented, there are potentially much wider benefits across the farm in terms of soil health, pollination, pest control and long-term sustainability as a result.
Whether you have a specific interest in butterflies, bats or arable plants, some simple measures can make a big difference to a broader range of species. Our advice is very general, so one important thing to note is that rare or important species may need more tailored management than we provide as a partnership. If you have special species on your farm, whatever they may be, please do contact the relevant partners for more specialist advice (you can find contact details and links to their pages on our website).
We are always keen to hear from farmers who have experiences they would like to share, or questions about how to maximise the value of their conservation management so please do contact us if you have something that you think would be of value to other farmers.
For more information, visit www.farmwildlife.info, follow us on Twitter (@FarmWildlifeUK) or email admin@farmwildlife.info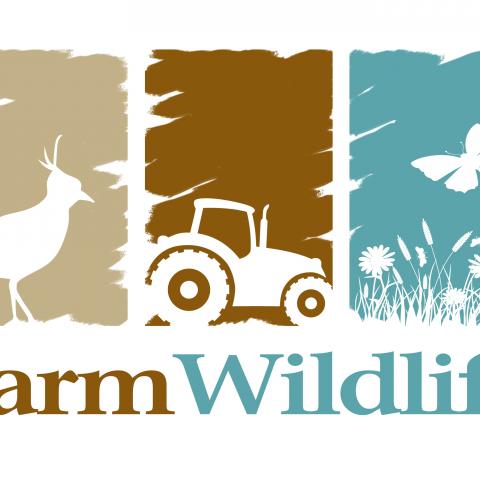 Kathryn Smith writes of herself:
"I studied Zoology at the University of Liverpool before going on to undertake an MSc in Conservation Biology. Having grown up in a rural setting, I have always had a keen interest in the outdoors and nature and wanted to be a farmer as a child. Instead, I have found myself working with farmers to help navigate the complexities of nature conservation on farmland, and to share positive examples of how this can be done. I joined the RSPB in 2008, where I work as a Project Manager in the Technical Advice team. A key part of my role is to support and coordinate the Farm Wildlife partnership, which is a fantastic resource that I am very proud to be involved with. Living on the west coast of Scotland, I am surrounded by crofting communities and the wildlife associated with this type of farmland. I spend as much time enjoying it as I possibly can, either on foot or on horseback."
Images: Mixed agricultural landscape (header) © Gethin Davies, RSPB; Shrill carder bee © Bumblebee Conservation Trust; and Upland hay meadow © Cath Shellswell, Plantlife