Community-supported farming, seed saving & 'the fight against blight'
Community-supported farming gives people the opportunity to define their own food and agriculture. The agroecology approach encourages using local resources effectively, recycling of nutrients and energy on the farm. If you are looking for a successful example, Chagfood, a community-supported market garden that supplies a seasonal 'share of the harvest' to 90 households across the north-east edge of Dartmoor, is a good place to start.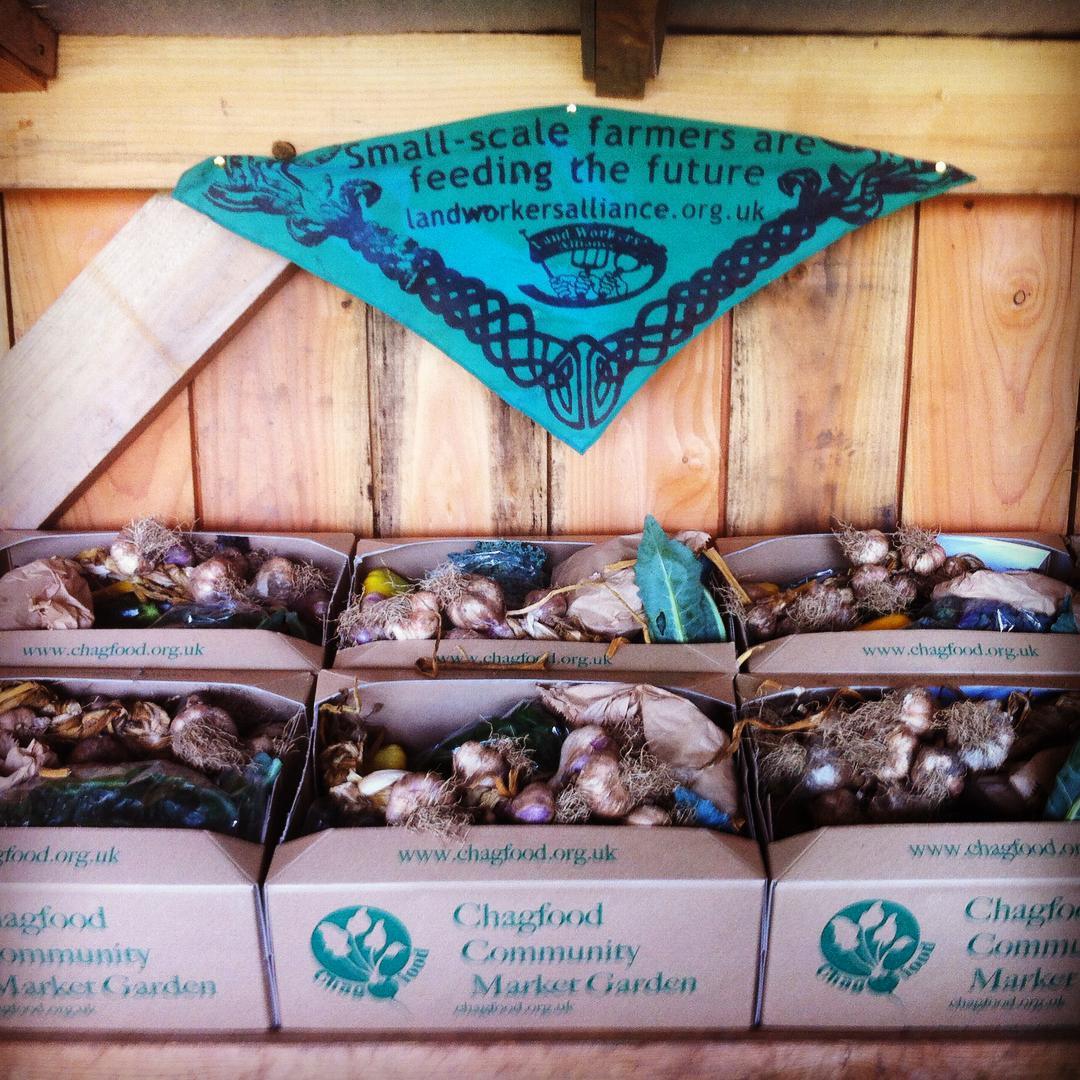 As you can read in our farmer profile, as a Community Supported Agriculture (CSA) farm, customers become 'members' and commit to support the farm with an annual subscription. The farm has a guaranteed market and shares the risks as well as the rewards of the enterprise with the customers. In return, customers are more connected to the people, the fields, the weather, and the seasons that deliver their share of the harvest each week. 'Community Supported Agriculture: A survival guide for projects' provides you with some practical information to help you do something similar. For more information on support systems throughout the UK and other excellent online resources including the recently published A-Z guide to setting up a CSA, the UK Network CSA website should be your first point of call.
A recent Farmerama podcast included an example of somewhere a bit further afield; with an extract from an interview with Geert van der Veer, who explains the Herenboeren community-owned regenerative farm model in the Netherlands. It relies on the shared investment of a 200-person strong co-operative, who raise all the annual costs of their farm and get to eat the fresh produce in return, and has been such a success that 20 other farms based on the same model are being established. Geert explains that the farm aims to produce many different products i.e. meat, vegetables and eggs, but also to have as many different product varieties as possible, and all those involved with the co-operative can have input into trying to improve techniques with the way that food is produced. Agroecology is the main principle they work with.
In the upcoming ORFC 2019 conference, one of the planned workshops will look at the ways in which CSAs enables access to land for agroecological farming, so if this is something you are interested in, make sure you get yourself there! Agricology, along with our partners at the Soil Association and Pasture Fed Livestock Association will be hosting the 'Farm Practice' room at the conference; running practical technical sessions for arable, livestock and horticulture farmers.
If you are interested in starting a farm-based agroecological traineeship to inspire and educate farmers, looking for examples of how such initiatives can be a success, or of what to look for in farms if you are applying as a trainee, there is a really useful guide produced in partnership between the Groundspring Network, Organic Growers' Alliance, the Landworkers Alliance and Sustain that also outlines benefits for the wider food and farming economy.
The importance of preserving and promoting diversity is a common thread throughout both community-supported farming and seed saving initiatives. It is emphasised in Garden Organic's useful guide 'Heritage Seed Library Seed Saving Guidelines' which looks at the whys and hows, and takes you through different steps of seed saving for some well-known vegetable and salad crops. While seed catalogues offer new and improved varieties every year, the choice continues to narrow, as does the genetic pool from which they are bred. This loss of diversity means less choice for growers and an increase in genetic uniformity in the field, increasing the risk of pests and diseases. Saving your own seeds also allows your varieties to adapt to your own specific conditions.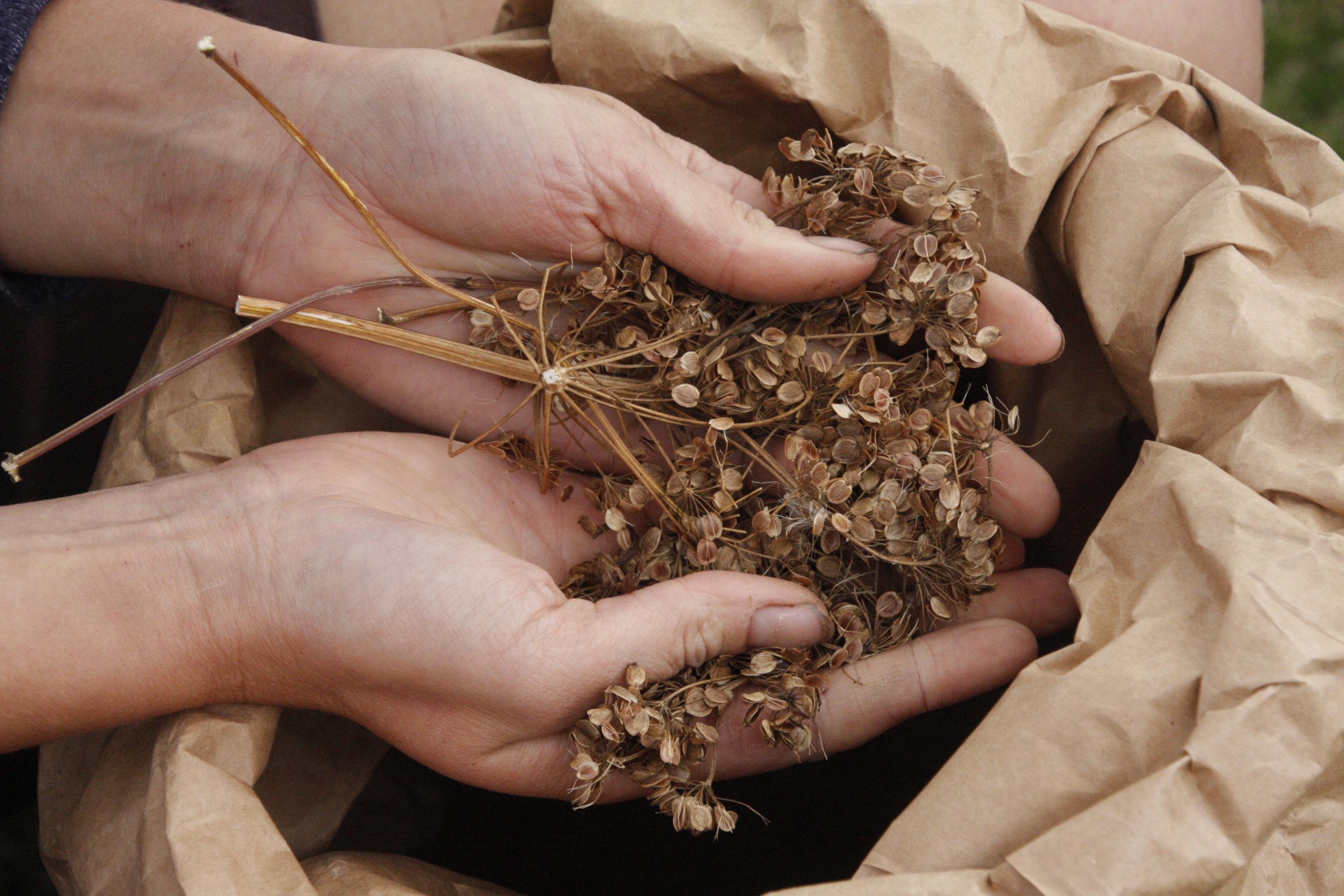 Phil Sumption outlines another important benefit in his blog 'Seeds – our culture and our future' saying "Cultivating diversity is one way for smaller organic growers, selling directly to the consumer, to differentiate themselves from the uniform offerings of the multiple retailers." He stresses the need for more focus on neglected open-pollinated varieties to ensure they are fit for purpose, improved and adapted to changing climate and markets, and available for future generations of growers and consumers. Phil explains how you could help contribute to this through getting involved with the Seed Co-operative.
Variety selection is emphasised as being all-important in the technical guide to growing organic potatoes produced by the FiBL and Organic Research Centre (ORC), particularly in relation to avoiding or managing potato blight. As it says in the guide, there are resources available to help you select the most appropriate varieties; the AHDB National Potato Variety Database being one. The Sarvari Research Trust (SRT) which breeds new, disease resistant varieties of potato that are traded by Sarpo Potatoes Ltd (SPL) is another. At its core is one of the UK's leading experts on late blight of potato, Dr David Shaw. The fight against blight is a topic for one of the Innovative Farmers field labs, which Dominic Amos from the ORC describes in his blog 'Potato blight – is the answer beneath the covers?'
During October, we are exploring monitoring soil health, optimising nutrient availability and making soil biology work for your farm. Join in! Use Facebook, Instagram, YouTube, Twitter (@agricology) or the Comments feature below, or contact us on enquiries@agricology.co.uk. We have recently featured two blogs from Niels Corfield, the last one, 'Making your soil rain-ready (part 2): Time to look ahead' features some examples of farming practices that can help improve soil health in pasture. We will continue to feature the fantastic 'Know Your Soils' series produced as part of the Sectormentorforsoils app. Have you been following them? Have a look at one we featured recently on the site, 'Know your Soils #5: How well can your soil hold onto nutrients?'
Janie Caldbeck is the Content Editor for Agricology.
---
Header image credit: Phil Sumption. Other images: Ed Hamer & Chagfood Instagram (as featured in Ed Hamer farmer profile)