From 'Where the Birds Sing' to 'Fields for the Future'- a 25 year celebration!
British agriculture is a balance between food production and responsible environmental management. There are many challenges farmers and land owners face within their own businesses, as well as having to listen and comply with outside voices, especially when trying to farm profitably and care for the environment.
Since the Allerton Project began, we've always tried to keep an eye on what will influence food production and the environment, and be of interest for farmers and rural stakeholders. The Project originally set out to explore the potential of game management on farmland for meeting wider environmental objectives. Over the last 25 years, we have developed a wide-ranging research programme in collaboration with universities and other research organisations from across the country, with financial support from the Government and industrial sponsors. We also have a comprehensive training and demonstration programme, encompassing all areas of game and farm management. Our scientists are researching zero-tillage, soil improvement, the effect of predation on farmland birds, pollinators, water quality, cover and catch crops, agroforestry… which all contribute significantly to environmental and agricultural policy.
We've looked at devising options for agri-environment schemes and have developed mixes for wild bird cover. We've also researched and demonstrated the implications of the Water Framework Directive, and how water-friendly farming can help protect our soil and inland water bodies.
Farmer Phil talking soil and hunting for earthworms on our BASIS Conservation Management course
More recently we've turned our attention to the holistic picture of a sustainable farm business fit for the future, that produces food profitably along with protecting and rejuvenating the landscape in which we live.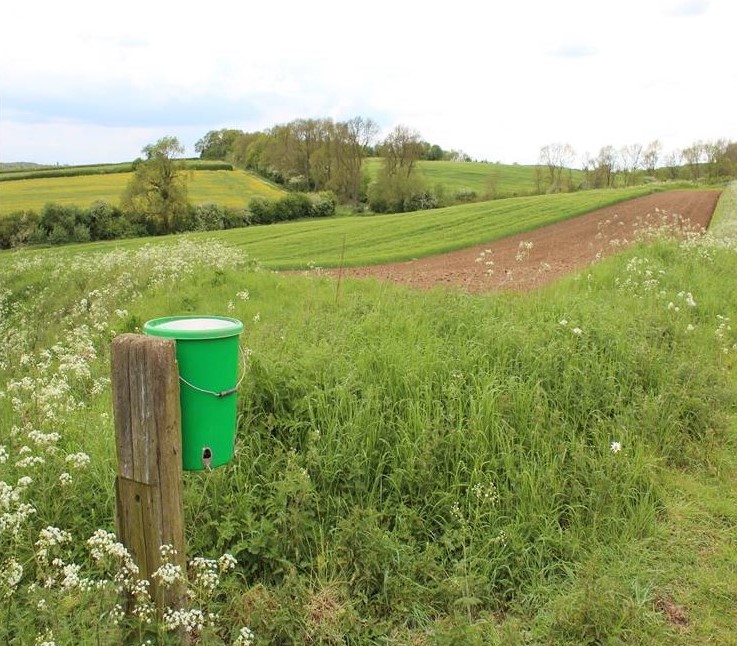 Landscape integration; feed hopper in a field margin next to a crop of winter barley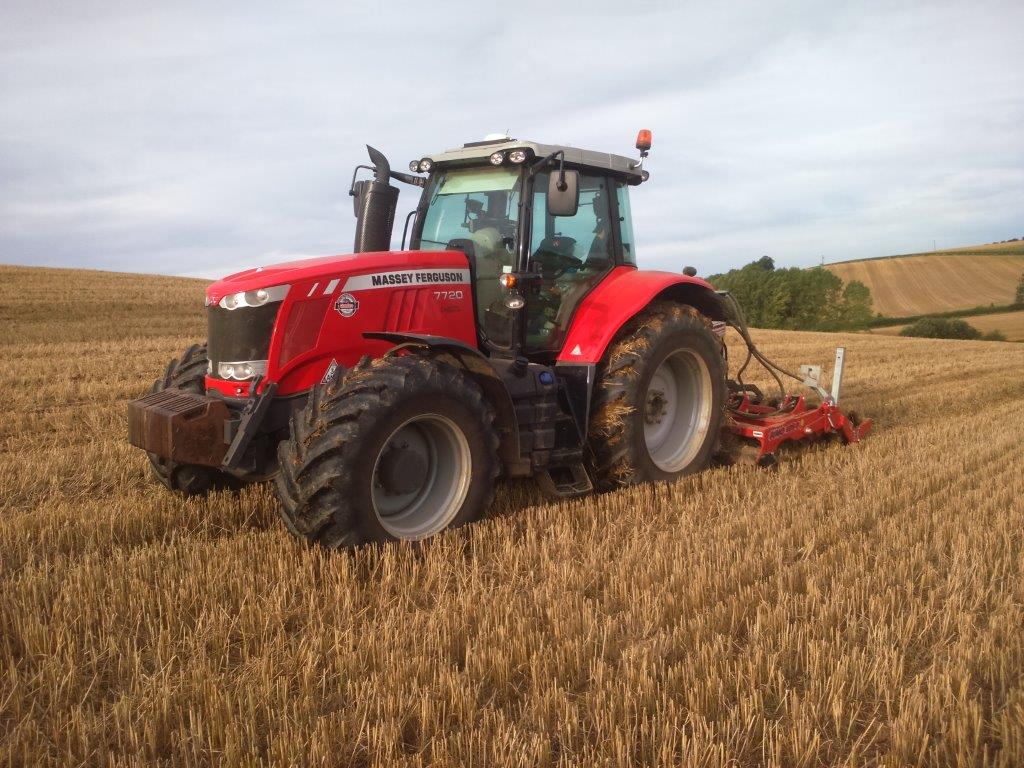 Low disturbance subsoiler in action
All this has been done in conjunction with a long-term project that evaluates the effects of habitat, feeding, and predator control on farmland wildlife and game.
On the 28th of June, there is an opportunity to visit the Allerton Project as part of our 25-year celebration and participate in the Agricology Field Day. The Allerton Project, with its unique research, and with running a commercial farm that faces the same issues as many growers have faced and will face in the future, is ideally placed as a key partner in the Agricology project. A big question, and one which we will continue to strive to answer, is how do we maintain a financially sustainable model whilst continuing to respect the environment in which we farm?
On the day, we will showcase our work with our partners to share what we have learnt through our research, farming methods and successes. The following will be on show in a 2-hour farm walk:
Biobed and Heliosec
Agroforestry
Freshwater Habitats
Farm Wildlife and Beneficials
Game birds and habitat management
Schools and community
We will start and finish at our award-winning visitor's centre, and provide a free, locally produced lunch. This will be a great day out at a progressive farm business that focuses on innovative landscape management. So come on down to Loddington to see us in our 25th year of food, farming and environmental research.
All you have to do is register online: https://www.gwct.org.uk/events/allerton-project-25th-anniversary-open-day/
See you there!
---
Amelia Woolford is Project Development Officer at the GWCT's Allerton Project research and demonstration farm at Loddington, Leicestershire. She writes:
"I have always been passionate about the potential to combine conservation with farming practices within food production, all whilst reducing wastage. This has been driven by family influence and history in the industry. I have a wide range of experience and have always worked within agriculture and wildlife conservation."
Header image: Our brood rearing mix developed with Kings. All photo credits: Amelia Woolford