Response to the State of Nature Report
The GWCT Allerton Project has nearly 25 years of applied science and practical farming experience. We recognise the issues raised in the State of Nature Report and we firmly believe that the solution lies in helping farmers to deliver a better environment alongside profitable businesses. We shouldn't forget that there is a considerable amount of good work already being done and we need to help farmers build on this.
At the Allerton Project, we are continually looking at solutions to integrate agricultural and environmental objectives that are scientifically sound and practically grounded. This needs to be achieved without farmers experiencing lower production levels and with them retaining profitability.
Demonstrating solutions
For more than 20 years we've been able to demonstrate solutions on a practical working farm level. For example, we have established that it is possible to reverse the decline in farmland birds. Songbird numbers have changed considerably in response to game management at the Allerton Project. Following seven years of management for wild game, we saw songbird numbers double and they are now 90% higher than they were in 1992.
We have seen a growing range of issues, including increases in predation. Our research suggests that predation can be a common limiting factor for breeding success for many species in the UK. Effective predator control can raise species' local abundance to levels higher than in the absence of predator control, resulting in improved conservation status given suitable habitat (such as the field margin pictured below).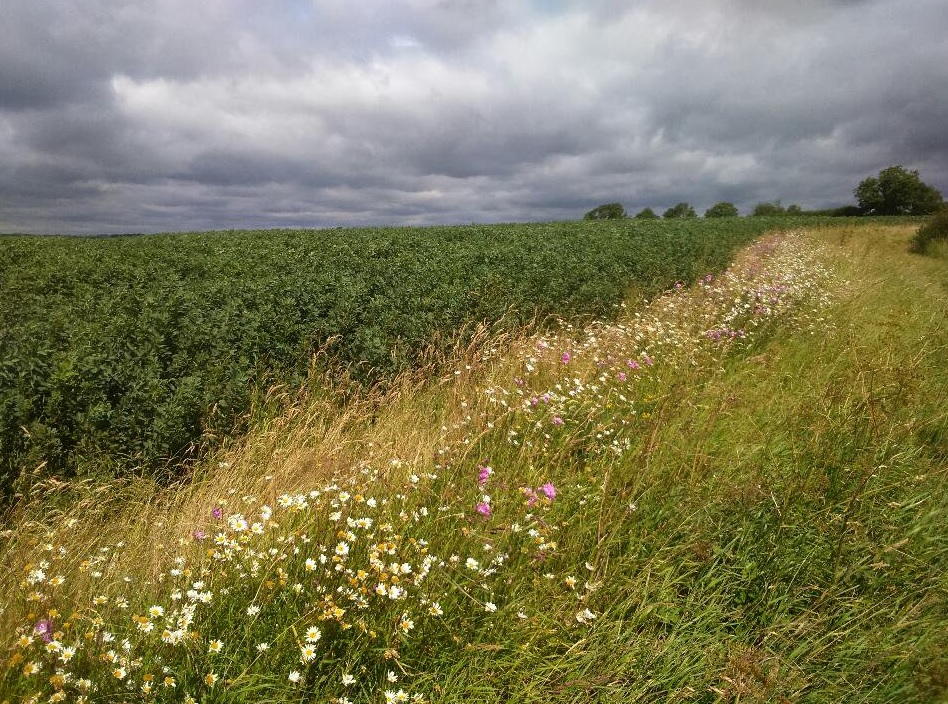 Support for farmers
We also understand the measures that need to be put in place for successful farming practices, and how best to engage with farmers. We all need to recognise the issues farmers face and we need to engage with them properly to help them provide the solutions. We have an opportunity post Brexit to create new regulations that will reduce the red tape and give farmers the support they need to make the changes that will benefit the countryside; this will need to be a sensible mix of regulation and incentive.
The Farmer Cluster concept, developed by the GWCT in association with Natural England, is a way to bring together a number of farmers in their locality, enabling them to collectively deliver greater benefits for soil, water and wildlife at a landscape or catchment scale. Farmers can have an enormously positive impact on the rural environment, but there is only so much that an individual, acting in isolation, can do on his or her own farm. We have the solutions we need to be able to work collectively to deliver them.
Benefiting the wider society and environment
As well as working with farmers we firmly believe in the education of the next generation. At the Allerton Project we host over 300 school children every year, demonstrating to them the best practices for farming and management of the land. Engaging them so they understand what is done on farm to produce both food and a healthy environment.
Involving volunteers in projects that further their understanding is crucial. Every year the GWCT invites farmers to participate in the Big Farmland Bird Count. This important initiative offers a simple means of recording the effect of any conservation schemes currently being initiated by farmers and gamekeepers on their land, such as supplementary feeding or growing wild bird seed crops and game cover crops. We understand the role that farmers and gamekeepers play in the survival of farmland birds and we want to give them an opportunity of showing what their conservation efforts deliver on the ground.
Jim Egan works with farmers on a range of projects. His focus and expertise is on integrated environmental advice and helping farmers adopt environmentally-friendly farming practices. He also works with several high profile supply chain clients, helping them work with farmers to encourage adoption of environmental best practice that does not impact on the overall viability of the farm business. He sits on a number of national committees, such as the Agri-environment Stakeholders Group, and chairs the Campaign for the Farmed Environment National Delivery Group. He passionately believes that commercially viable productive farming can work alongside good environmental management.